Holiday Inn & Suites East Peoria / Johnny's Italian Steakhouse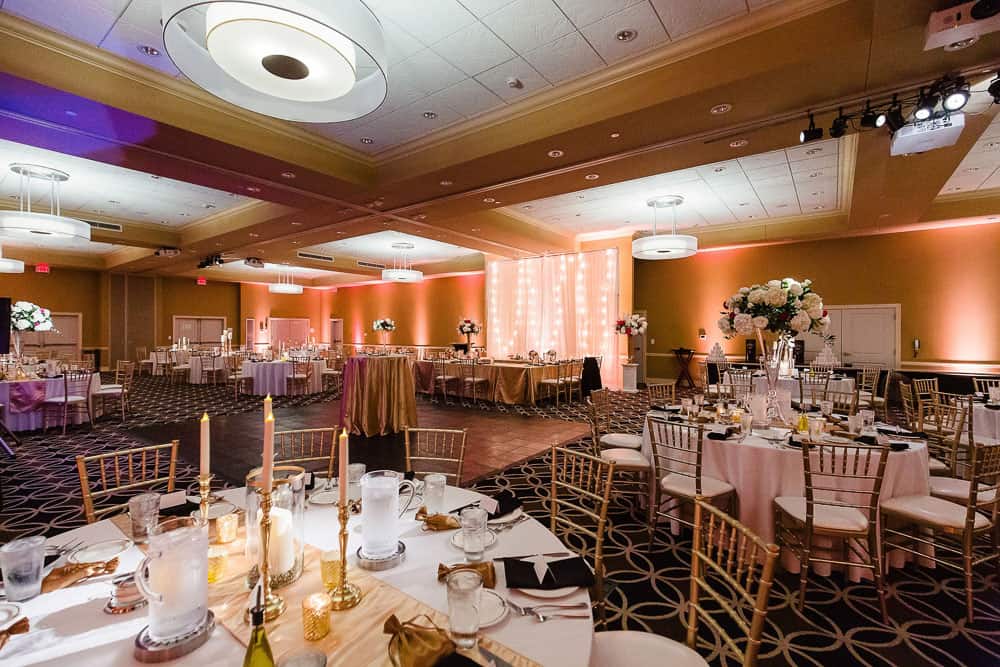 Johnny's Italian Steakhouse and Holiday Inn & Suites are located in the heart of the Levee District.
Our spacious ballroom venue allows us to host up to 300 guests in a banquet-style layout. We have an open floor plan and a neutral color palette that allows wedding couples to style the room to their own liking. We work alongside you through the planning process. Our team assists with design, event ambiance and help to develop a menu that is sure to delight all of your guests.
Catering from our own award-winning Johnny's Italian Steakhouse makes menu planning a breeze. Our innovative culinary team will work with you to create the perfect menu. Throughout your celebration, our Johnny's Italian Steakhouse team will provide you with exceptional service.
Accommodations include clean, beautifully designed guest rooms and suites unique for the happy couple along with family and friends. In addition to single king and two bedded queen rooms, we have family suites, junior king suites, a kid's suite and even an executive suite that is perfect for the happy couple.