Surprise Proposal in Peoria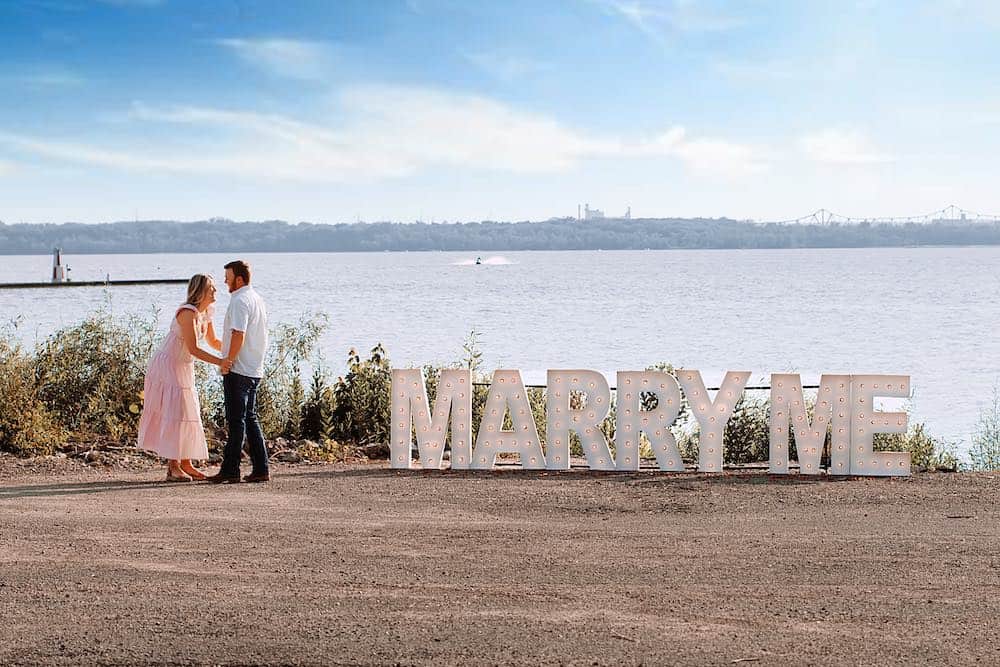 When we heard about Jeffrey's incredibly romantic move—getting down on one knee in front of those stunning Marquee letters from Alpha-Lit and the iconic Murray Baker Bridge—we couldn't resist sharing the beautiful story of Casey and Jeffrey's surprise proposal right here in good ol' Illinois.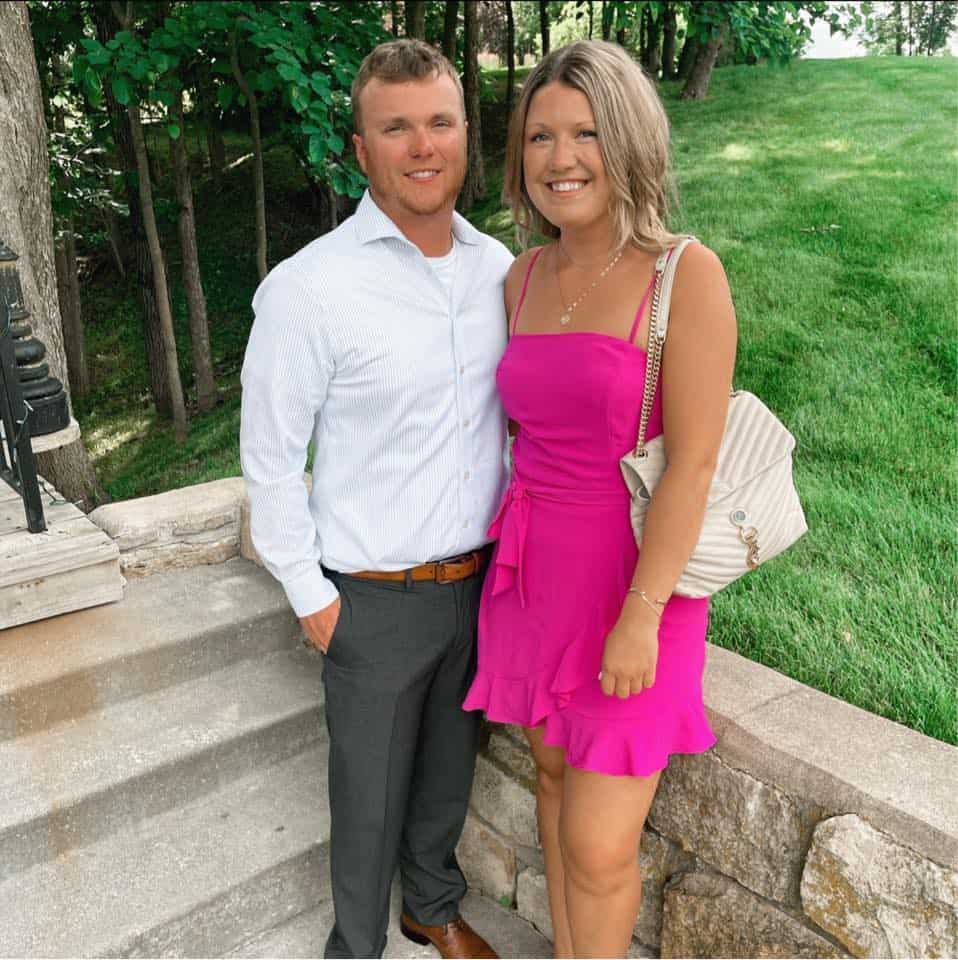 Please tell us about the circumstances and the way you both met each other.
We met through mutual friends at one of our favorite local bars here in Peoria.
For how long were you in a relationship before getting engaged?
We had been dating 2 and 1/2 years prior to getting engaged.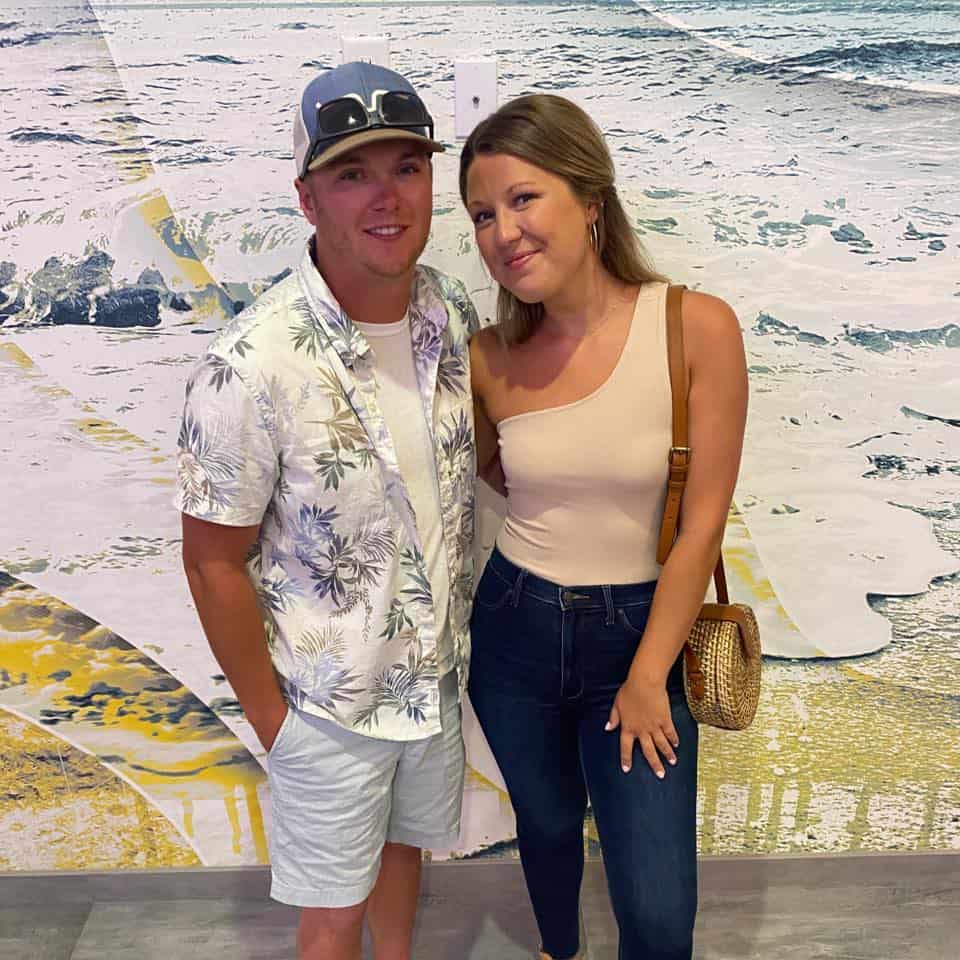 What activities do you both enjoy the most when spending time together as a couple?
We LOVE traveling – exploring new places, restaurants, etc. We enjoy making new memories and experiencing them together! We spend the majority of our time outdoors and live for the warm weather!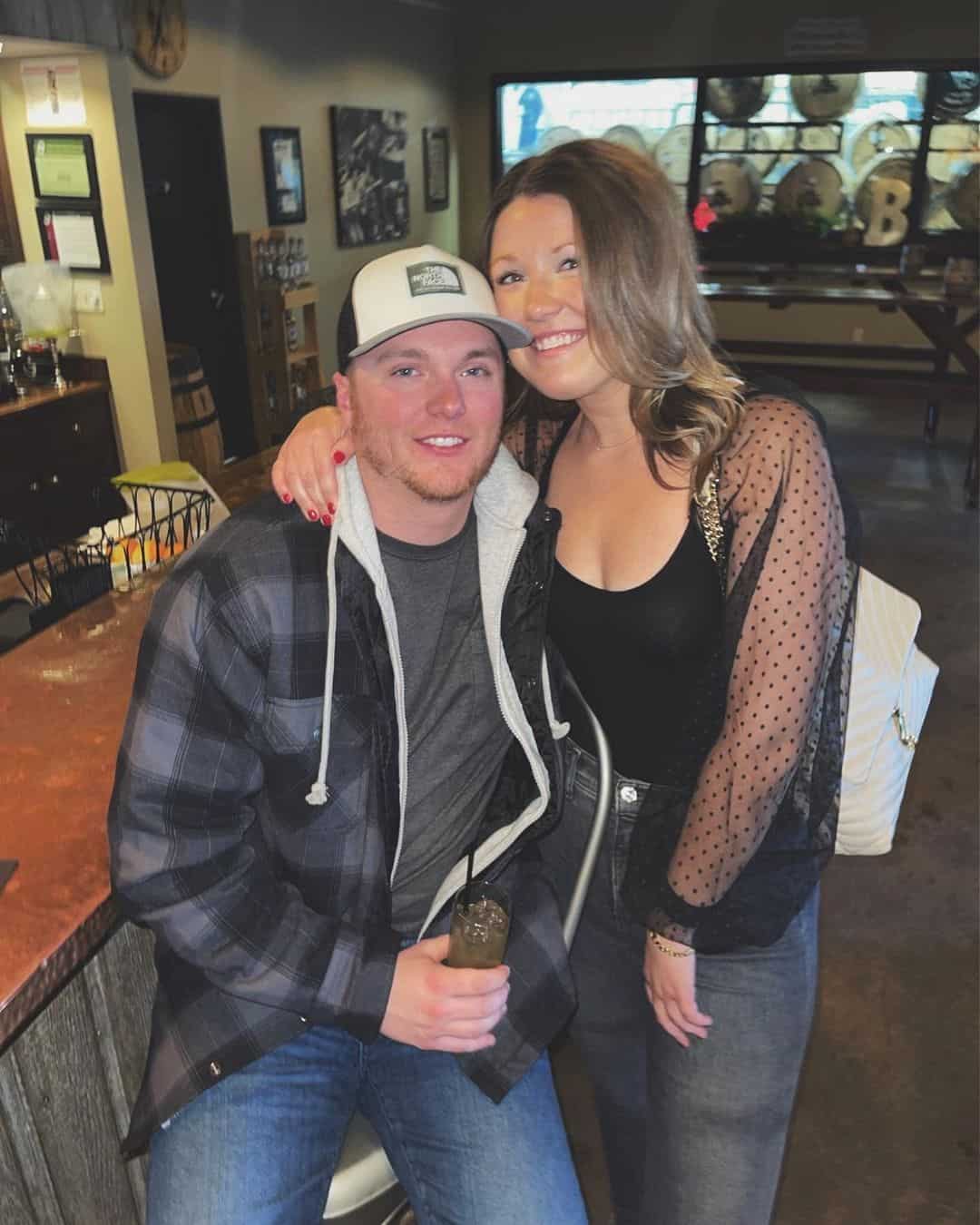 Did anyone assist in planning or executing the proposal?
Jeff was the mastermind behind the proposal planning with the help of my sister, Jenna, who went above and behind to make sure it was a perfect day we would never forget.
We would love to hear your unique proposal story!
While we had been talking about getting engaged for what seemed like forever, this was a day that completely blew me away. Normally, I am not one to get surprised as Jeff either can't keep a secret or I nag him long enough until he tells me the plans. We had been planning a date night for a few weeks prior. It had been a while since we had a night to ourselves, so we planned to dress up and take advantage of it. We started off the night by grabbing a drink at Jimmy's,  a place where we frequented often as friends prior to dating.  Jimmys saw us through all stages of our relationship, from friendship to a relationship, and it holds many conversations and memories. We reminisced over the past 5 years since our first meeting.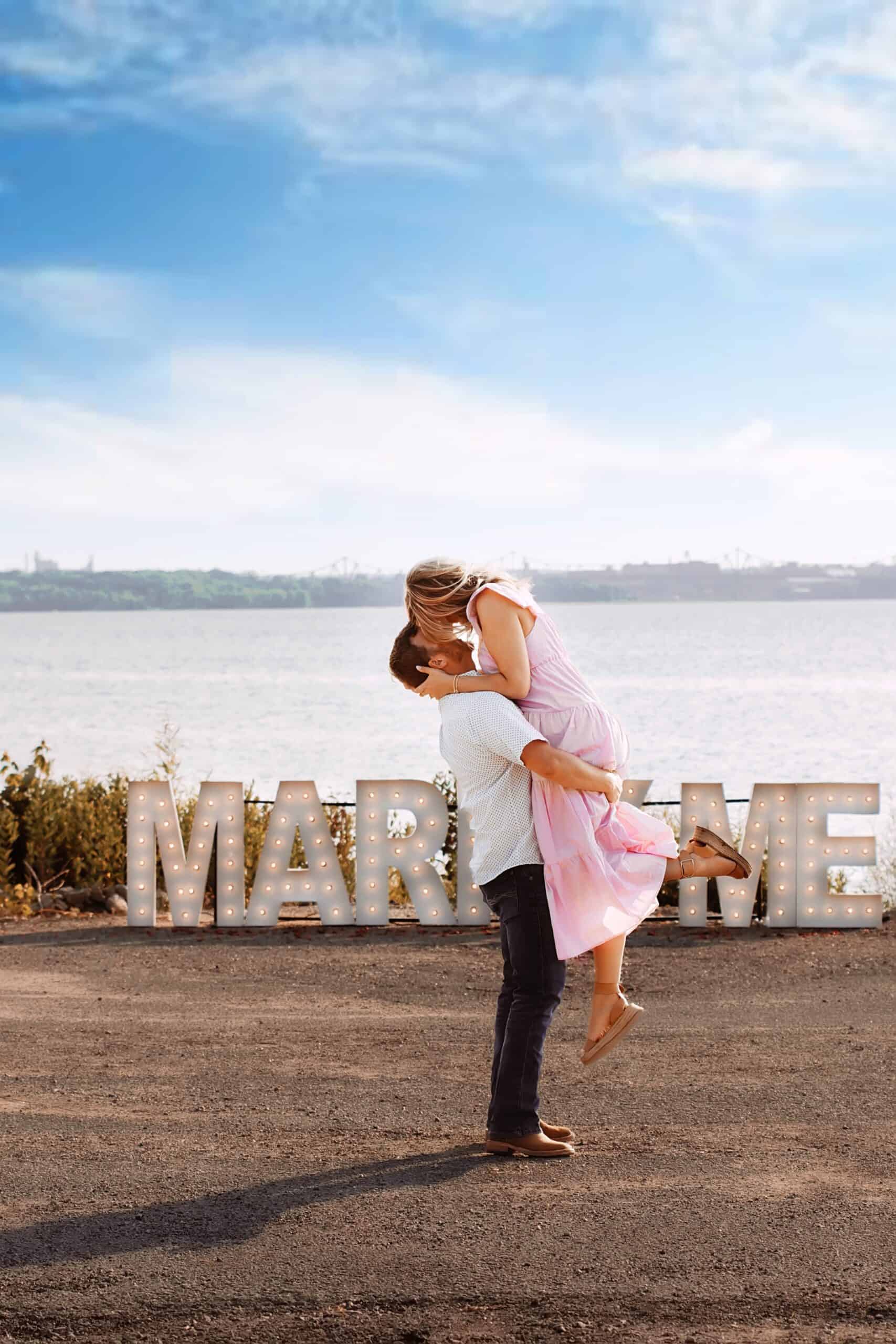 The next stop was dinner. As we crossed over the Murray Baker Bridge, I was hoping we were on our way to Jonah's which happened to be our favorite restaurant. As we made the turn into Jonah's, we drove past the parking lot which I thought was strange. Jeff played it off as the restaurant was very busy tonight, which it was, and there was extra parking in the back. As we got closer to the riverfront, I saw these huge letters which spelled out "marry me". Instantly, my stomach sank to my feet. I had mentioned months ago, how cute this idea would be for a future proposal and I was praying these were meant for us. To my surprise, they were. The next steps became a little blurry as I was completely overwhelmed in the best way and my adrenaline was pumping. The next thing I know Jeff is down on one knee asking me to be his wife and I can barely see through my happy tears. Shortly after, I see a photographer come around the corner and all of our families gathering near. They were filled with just as much excitement and emotion as we were!
Which moment of the proposal stands out as the most extraordinary or memorable for you?
Seeing all of our family members come out from behind trees and bushes as they were hiding during the proposal. There were SO many smiles, laughs, and tears. Many, many hugs were shared.
Who did you share the news of your engagement with first?
Immediate family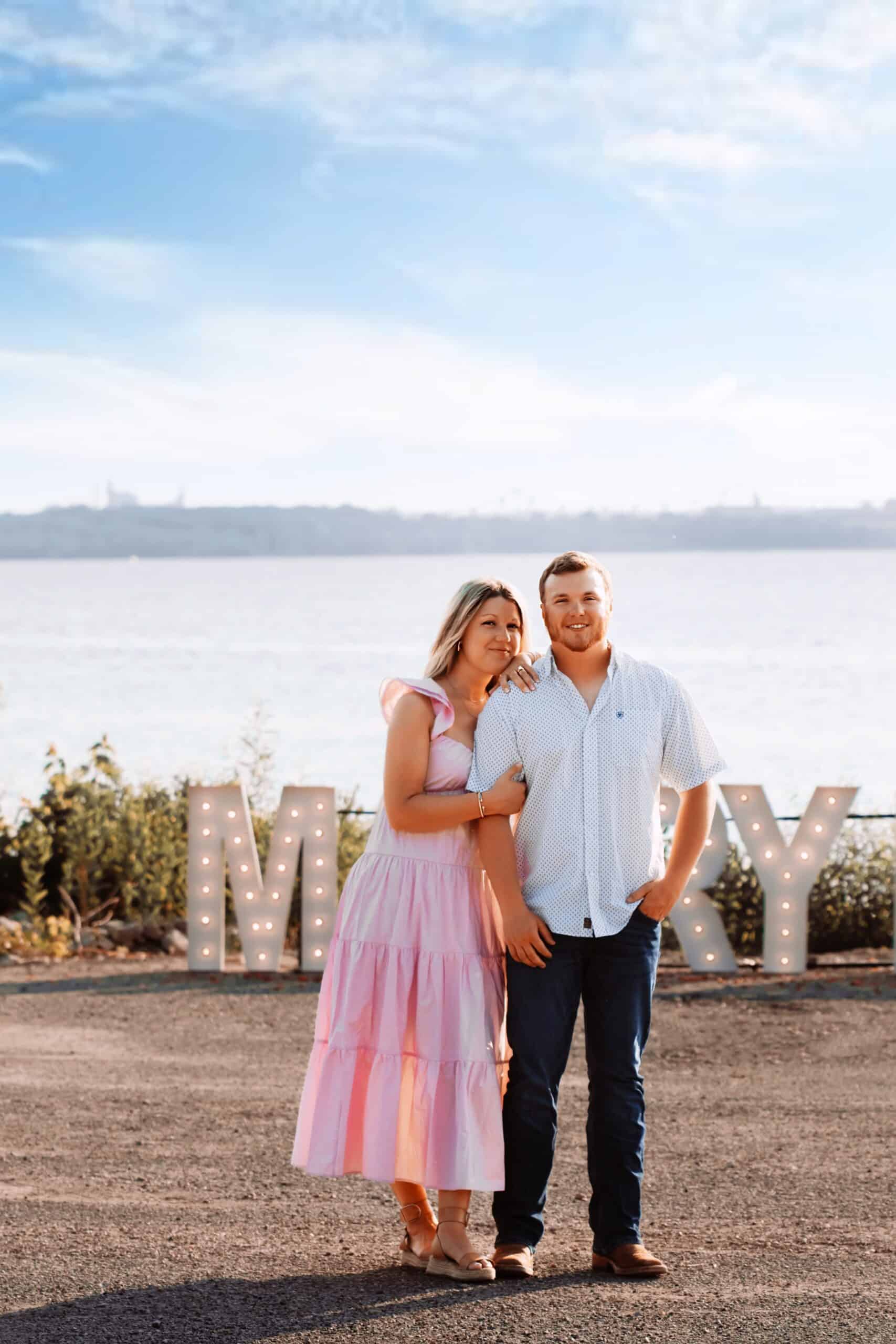 Could you please share some details about the ring, such as its design, gemstone, or any other noteworthy features?
Bremer Jewelry – Oval diamond with thin gold band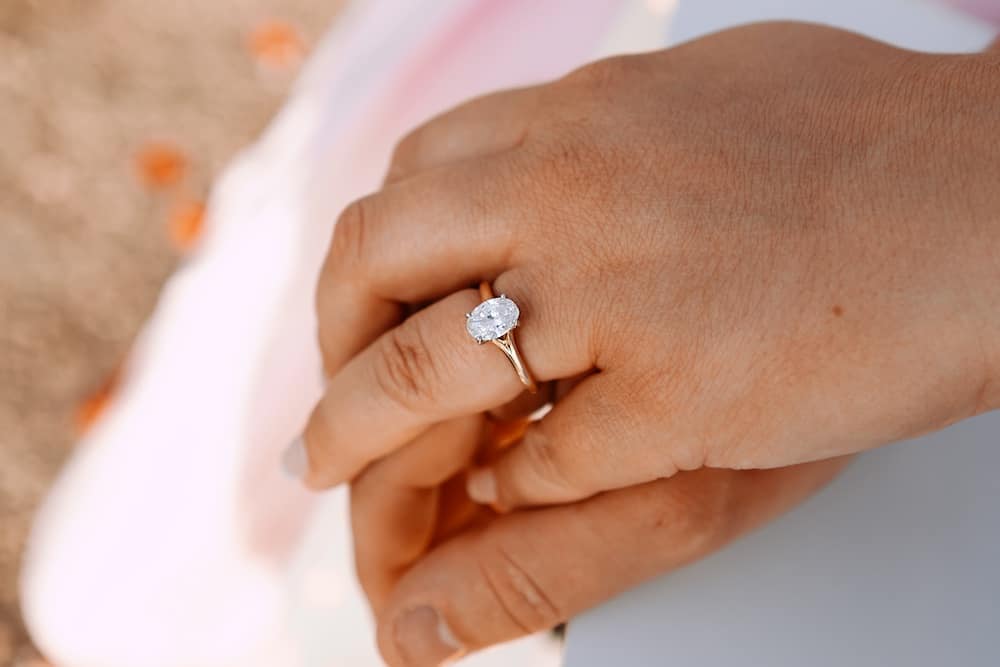 What aspect of being engaged has pleasantly surprised you the most?
Others sharing their excitement for us and with us!
What aspect of being engaged have you found the most enjoyable or delightful?
The feeling of a forever commitment with your other half!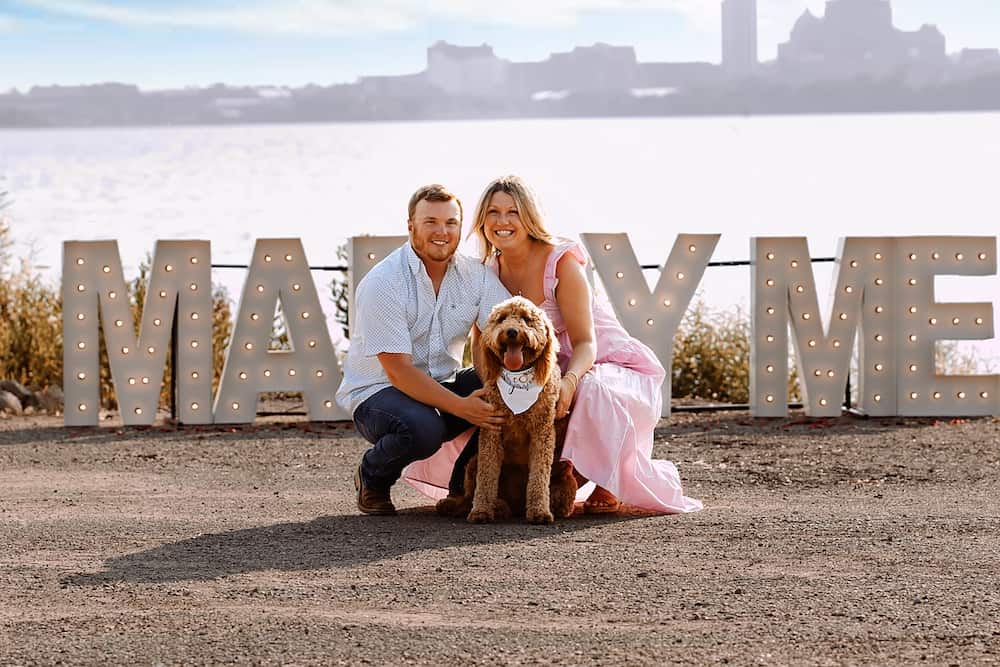 What aspect of wedding planning are you most excited about?
Having all of our closest family and friends together to host the best celebration!
If you have determined the date and venue for your wedding?
Looks like September 2024 is the most likely timeframe, but we haven't picked a venue just yet.
How would you describe your wedding style or theme?
Modern country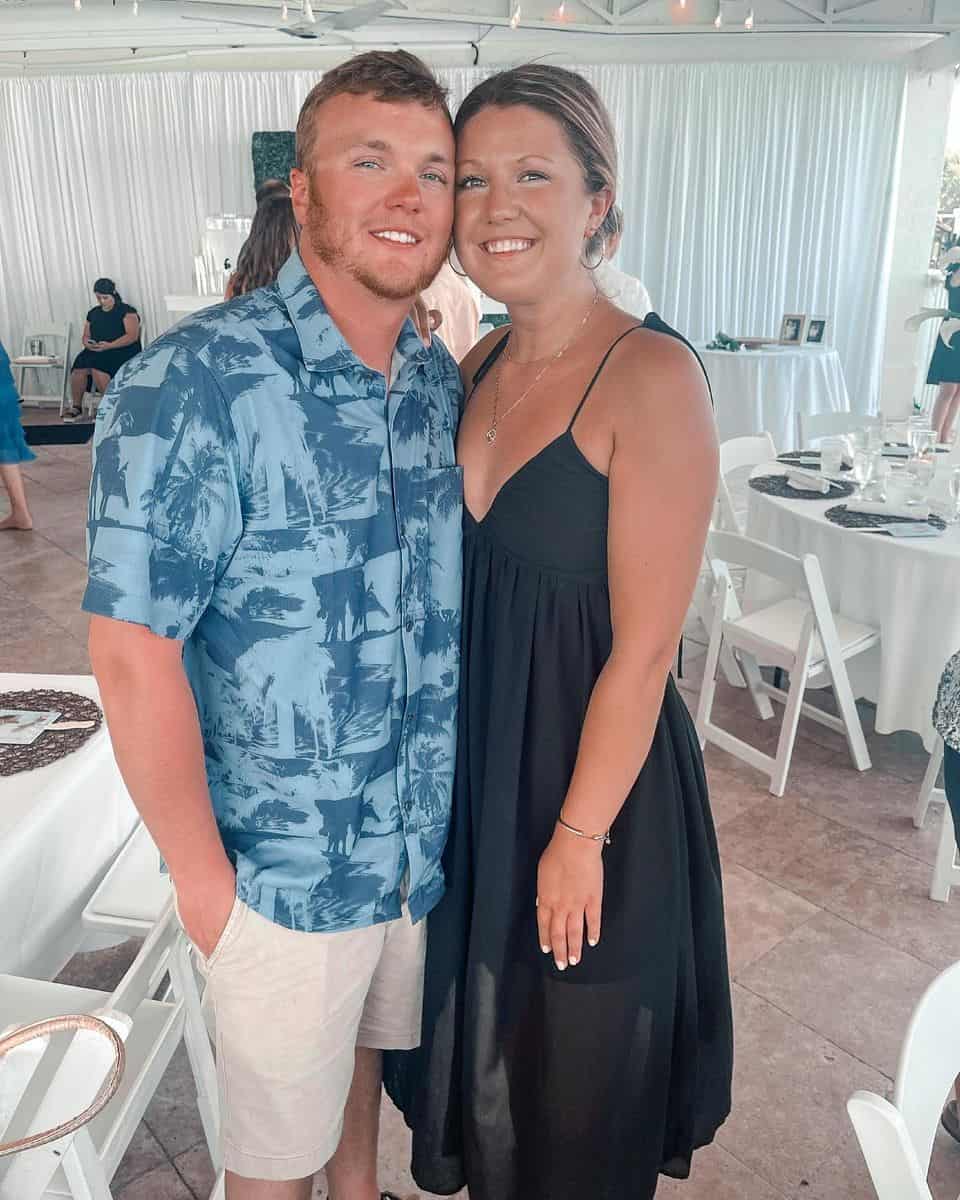 Congratulations, Casey and Jeffrey on your surprise proposal in Peoria, IL!