Hayley + Justin at The Country Chapel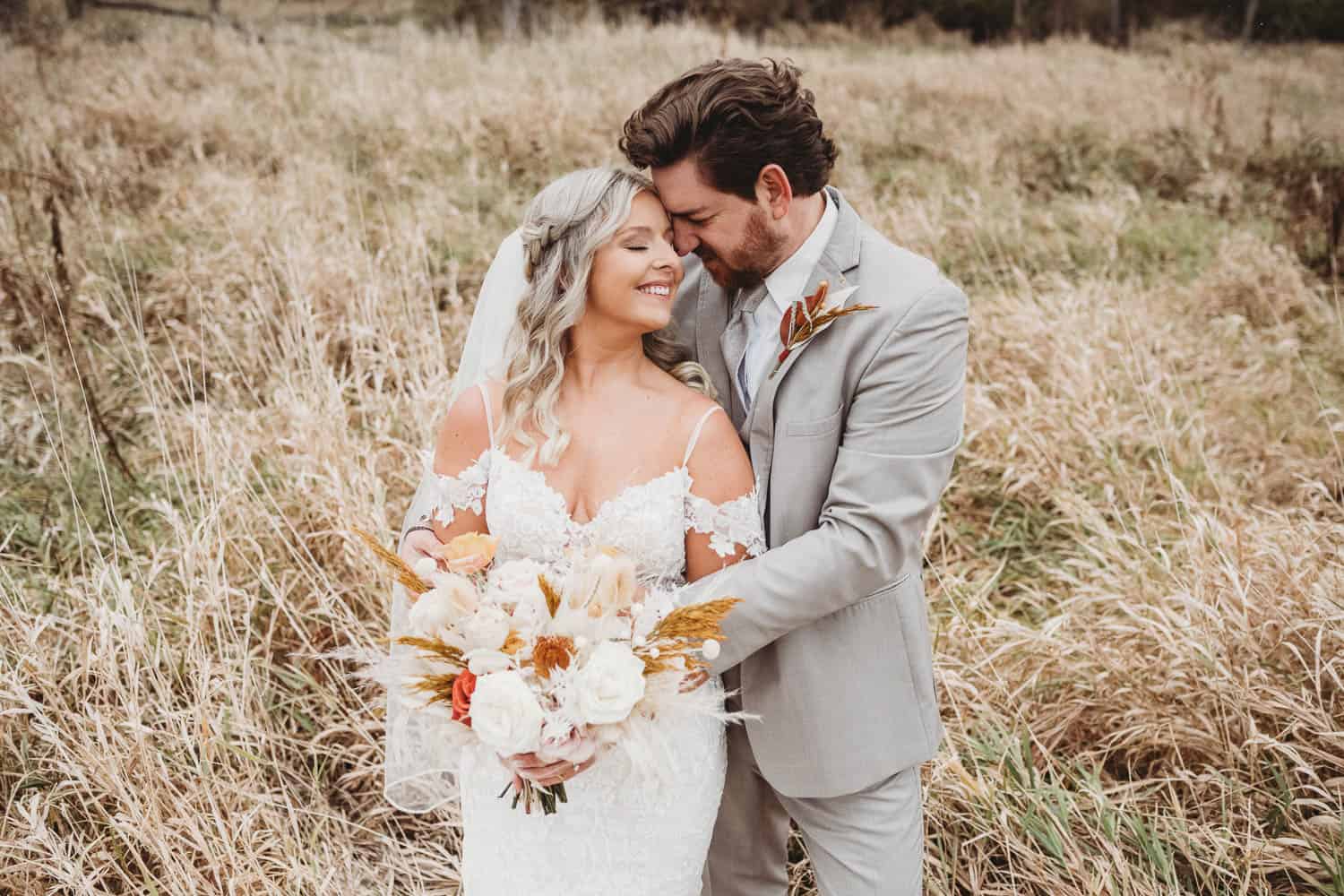 When Kristy Howell, owner of Create A Scene Events presented us with the remarkable photographs from Kara Kamienski Photography and the captivating story of Haley and Justin's boho themed wedding, we knew in an instant that we had to share their unique theme and inspiring journey with our readers. Haley, the radiant bride, graciously unravels all the extraordinary details that transformed their special autumn day into a mesmerizing celebration.
Click on any image for a larger view.
Please share the story behind your selection of the ceremony and reception venue.
The venue for my ceremony held a deep personal significance as it took place in my childhood church, Our Savior's Lutheran. Since I was a young girl, I had always dreamed of getting married in this cherished place of worship. Adding to the sentimental value, my mother had also exchanged vows in the very same church.
As for the venue, I knew I wanted a barn look. It was out of pure fate that we found The Country Chapel thanks to Kristy Howell at Create a Scene Events.  Upon discovering that our initial venue would not be ready in time for our wedding, we faced the daunting task of finding a new location a mere six months before the big day. Thankfully, fate led us to The Country Chapel and its exceptional owner, Chad who proved to be an absolute delight to work with. Their unwavering support and willingness to accommodate our every need were truly remarkable. In the end, The Country Chapel turned out to be the ideal venue, surpassing all expectations. I cannot imagine celebrating our reception anywhere else, as it perfectly encapsulated the ambiance and essence I had envisioned.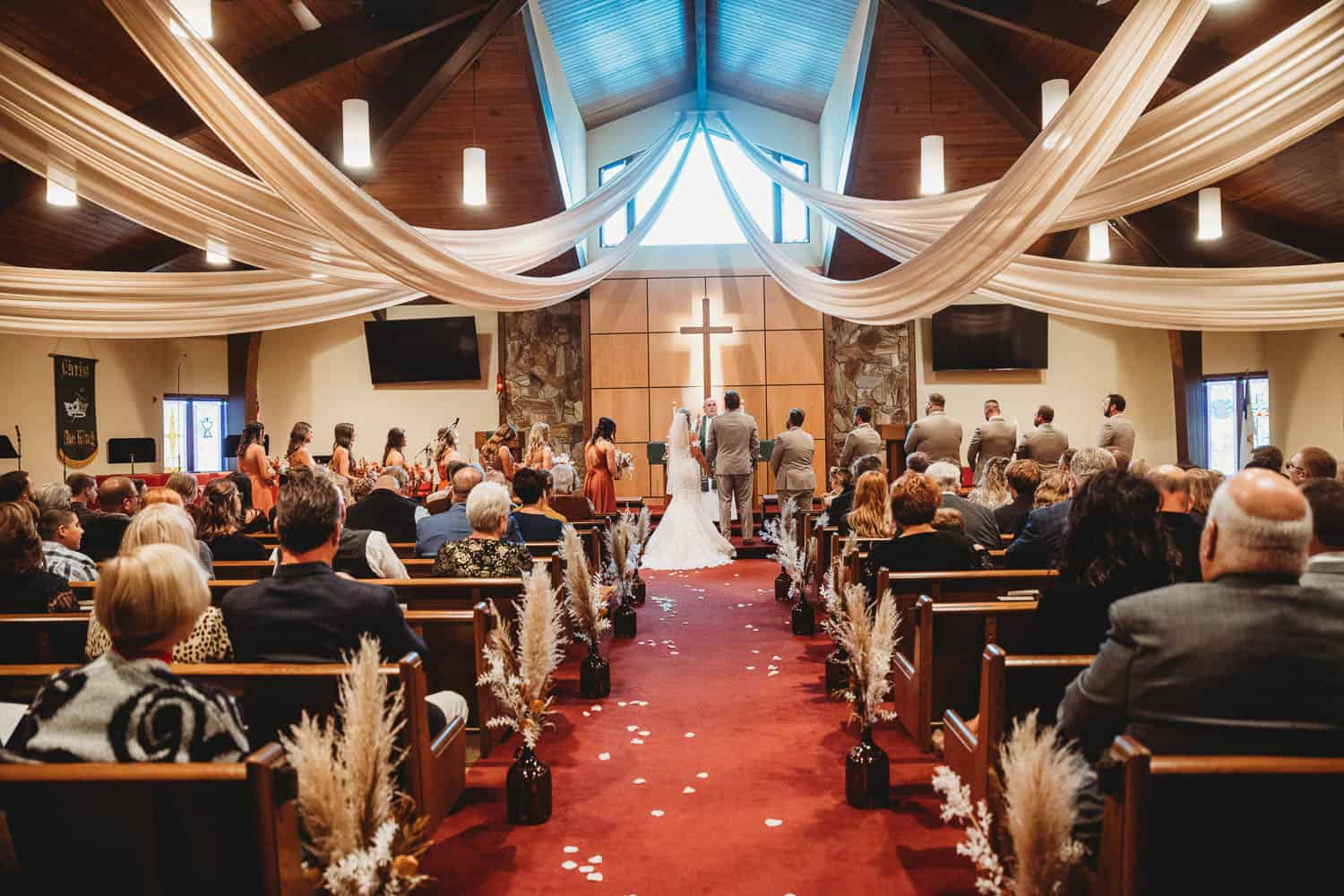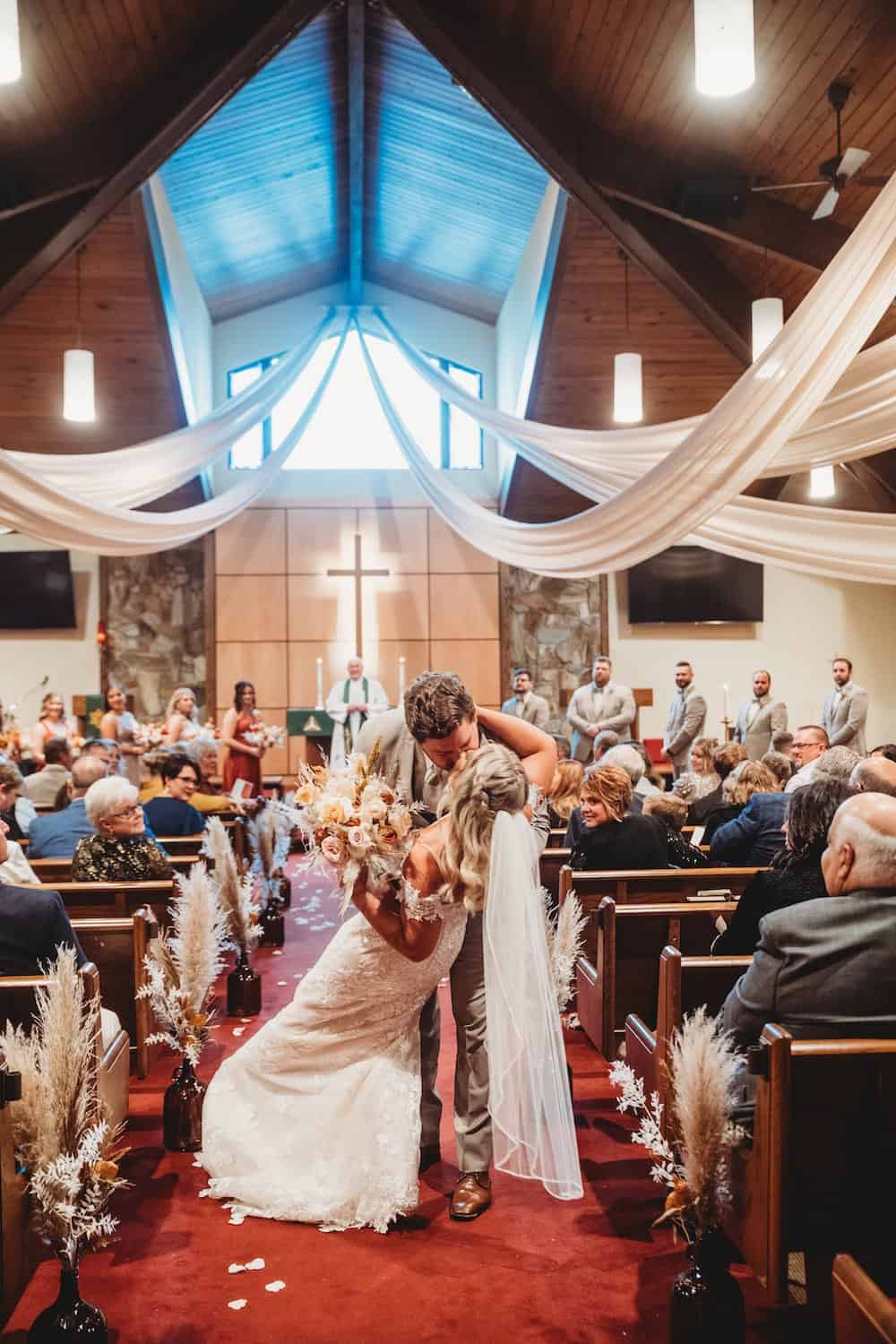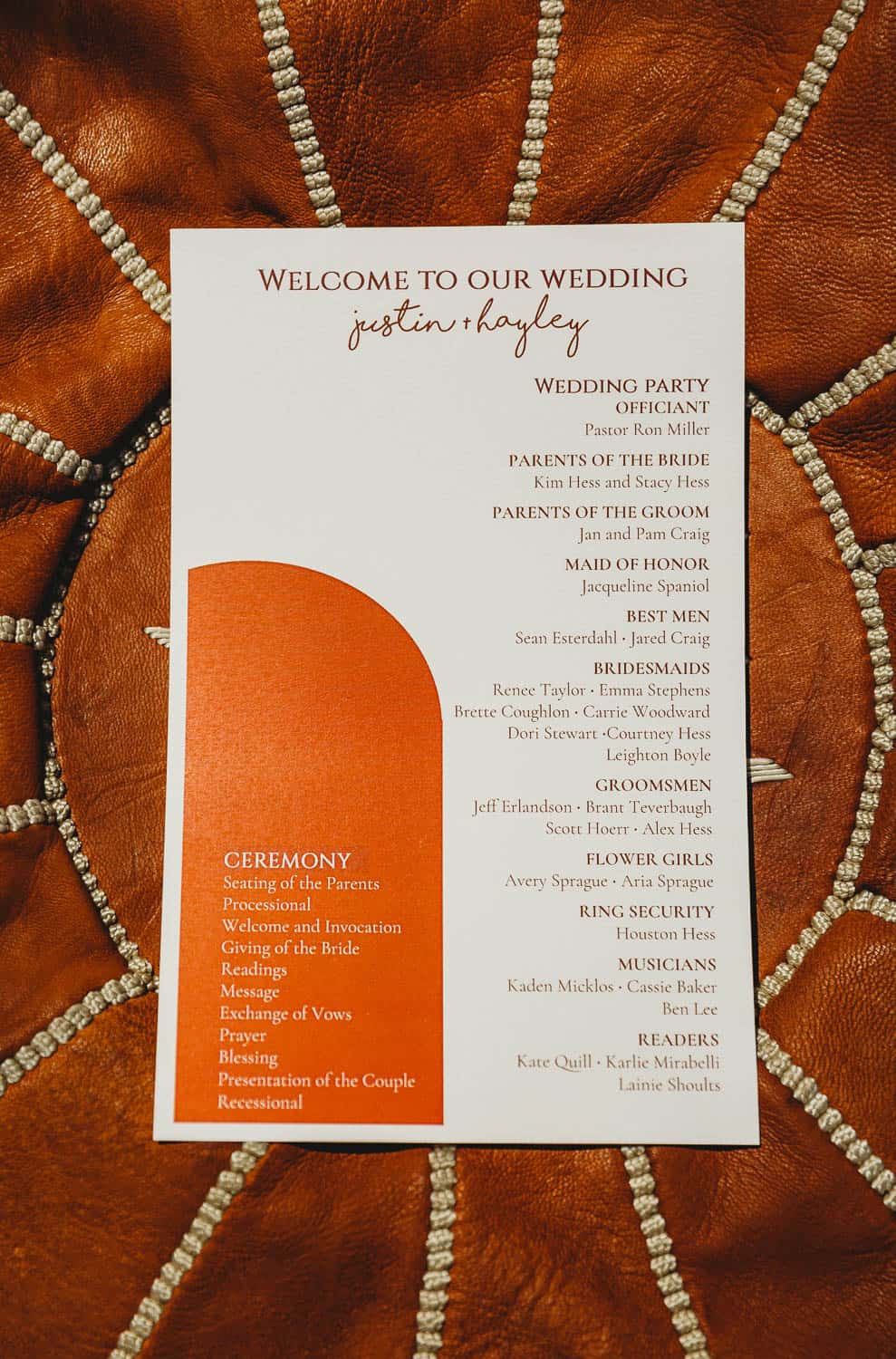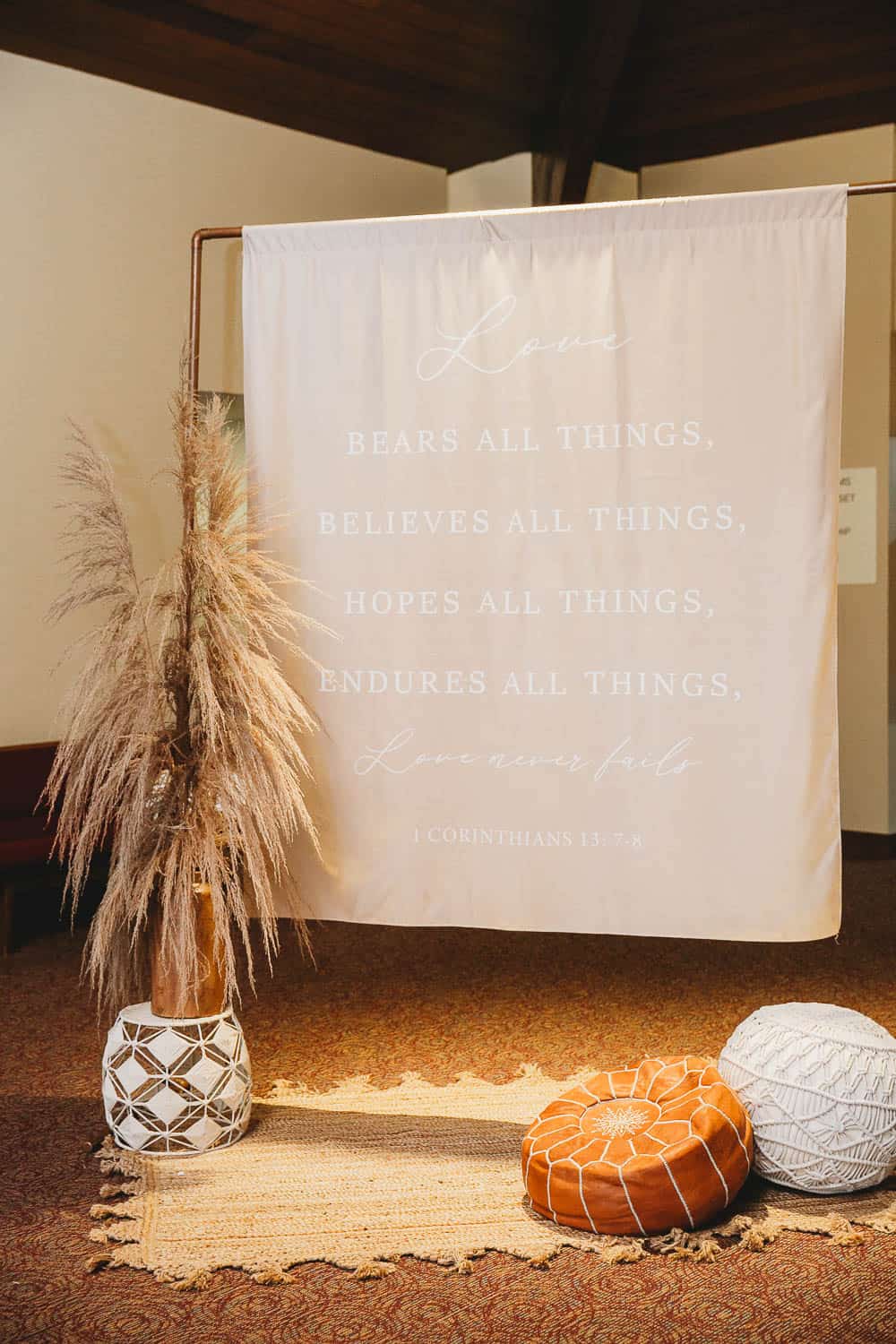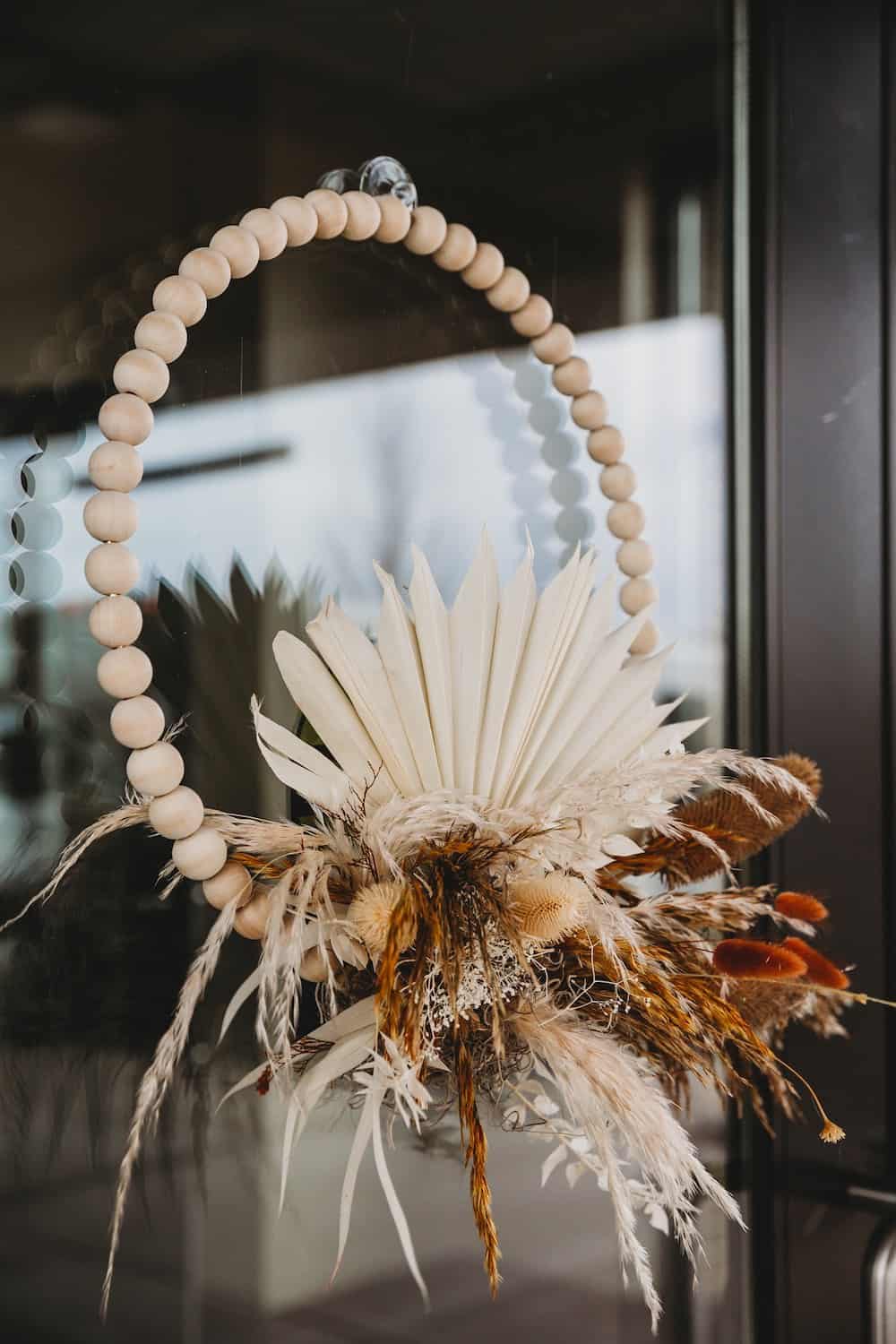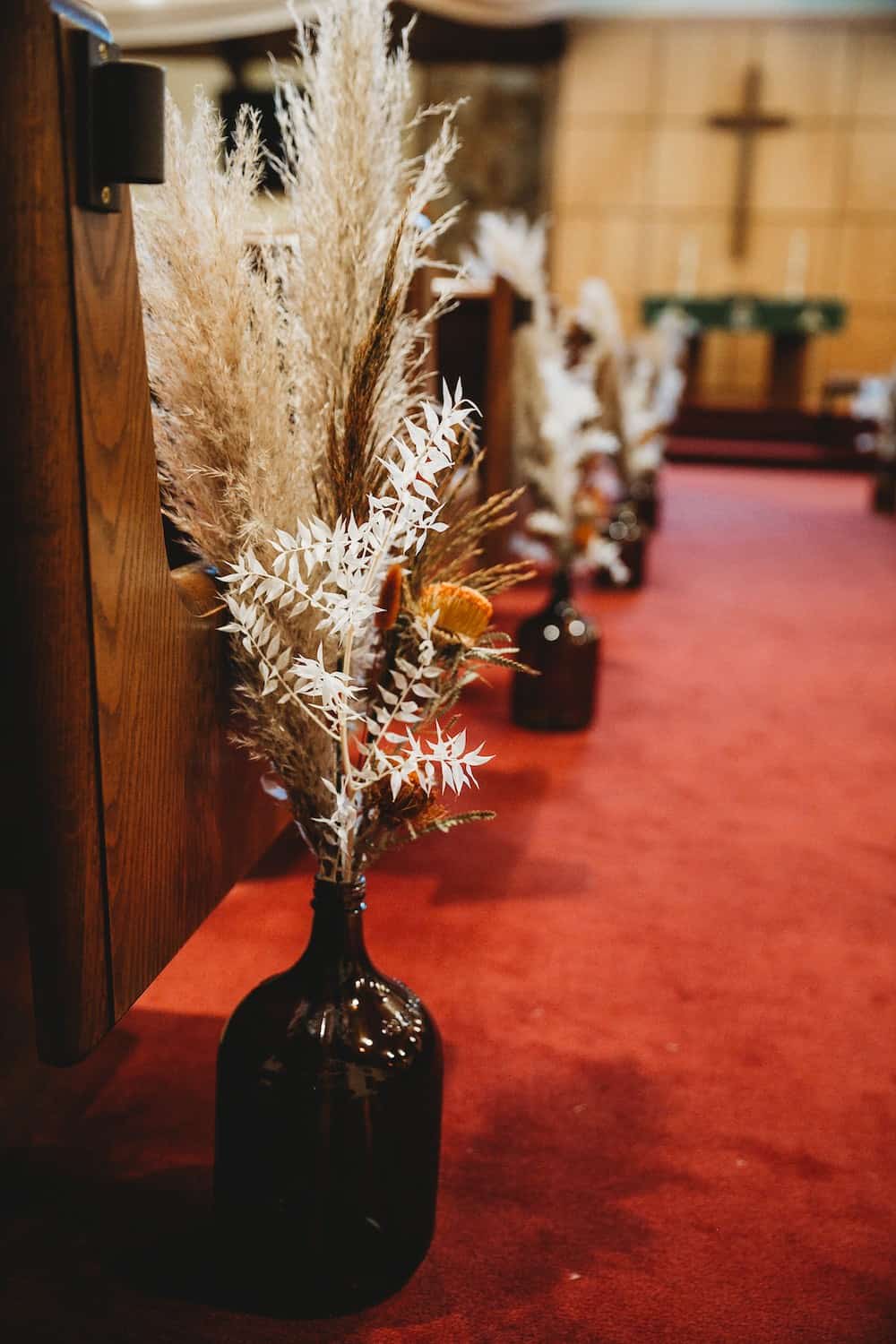 What served as the inspiration for your special day? Did you have a particular theme, style, or color scheme in mind? Did you include any cultural or religious traditions throughout the celebration?
My inspiration was all things boho. I wanted the tables to be very eclectic with different candles and decor. I love fall colors, so I knew I wanted rust, mustard and neutral colors tied in. I was very nervous at first to have all my bridesmaids be in different colors, but it turned out better than I could have imagined, and I am so glad I went with my gut. For my flowers, I wanted a lot of pampas grass and dried flowers with pops of real flowers mixed in.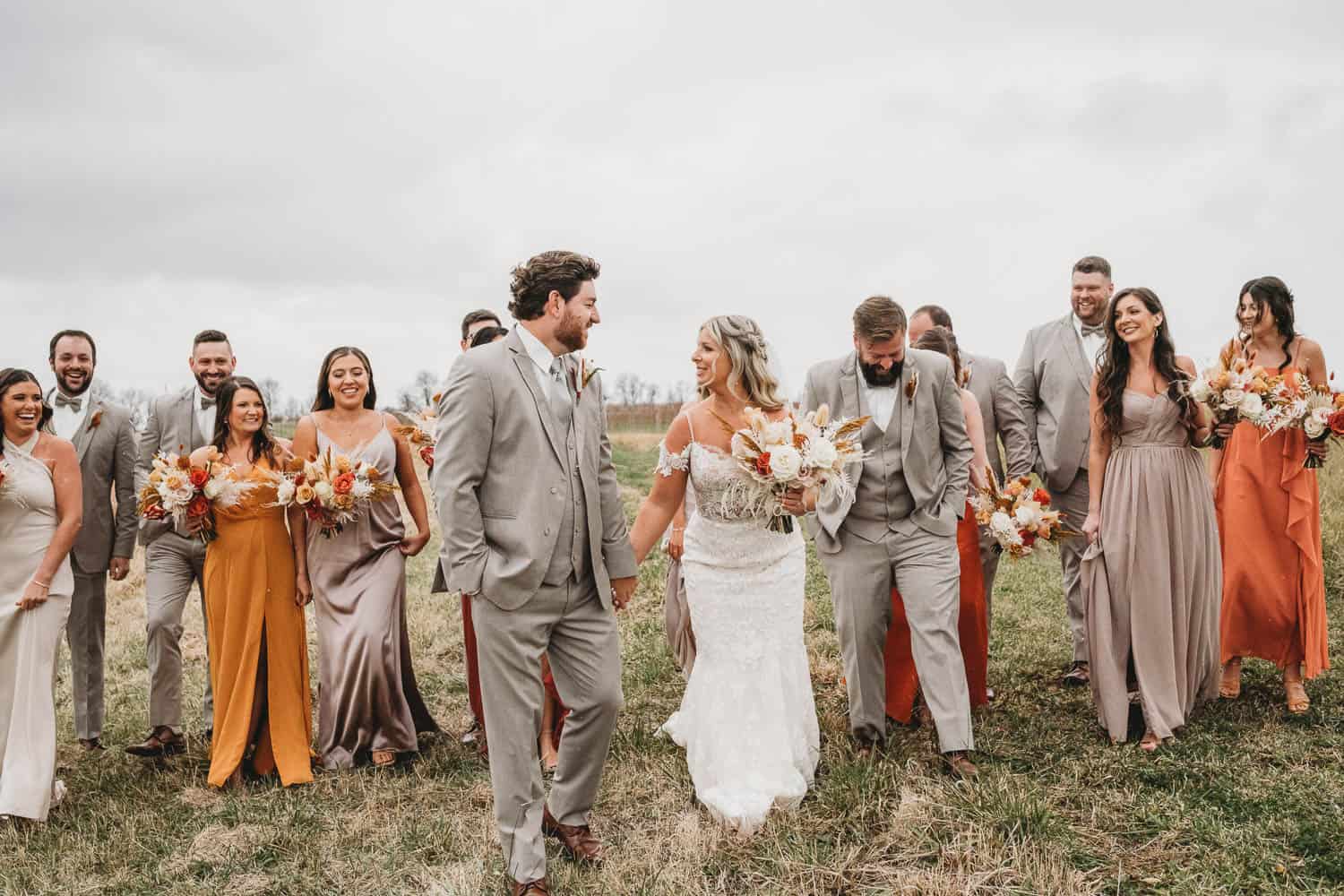 Which personal details from your wedding truly captured the essence of your relationship as a couple? Additionally, what were some of the highlights or cherished moments from your special day that you hold dear?
As a couple we are all about family. I loved our memory table. It was a way to honor those who were no longer with us but still hold a special place in both of our hearts. A special moment of ours was during the reception towards the end of the night we snuck away and walked outside and looked into the venue and watched our guests having fun and enjoying our special day. We will never forget that moment!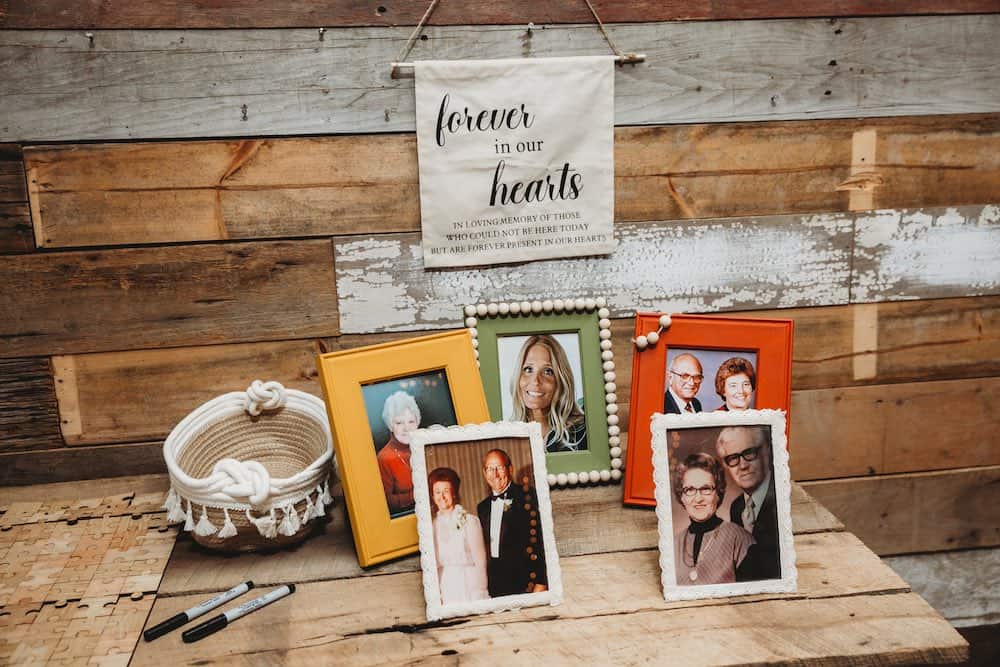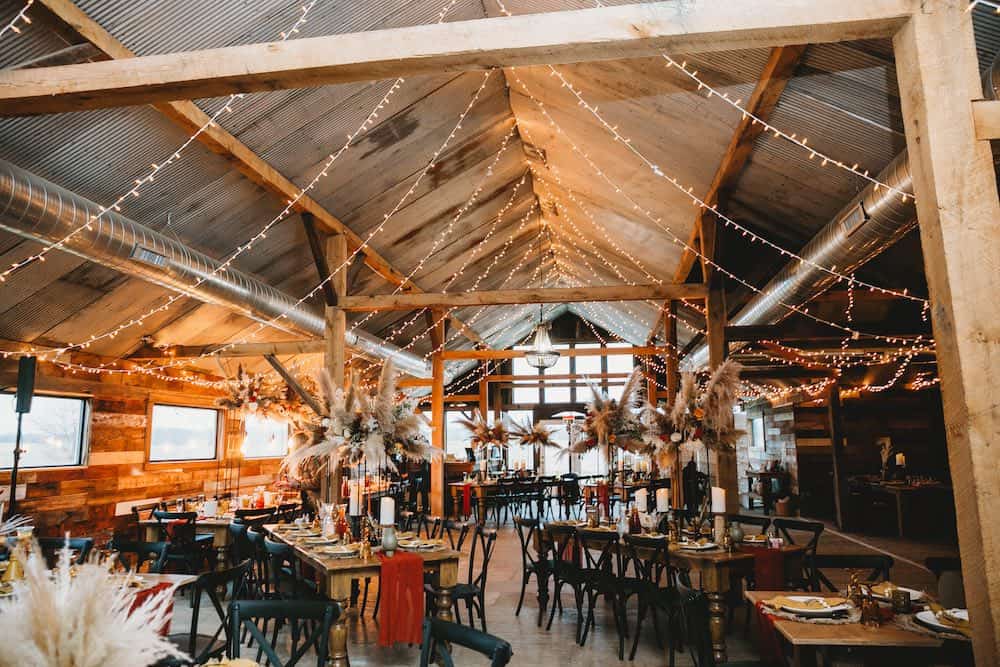 We'd love to discuss the wedding decorations with you. How did you embellish both the ceremony and reception spaces? Did you incorporate any DIY elements into the decor?
My Mom and Create a Scene Events went above and beyond what I could have ever imagined my wedding day to look like. It was definitely over the top (in the best way). For the ceremony, the draping of the ceiling in the chapel was my favorite part. While the ceremony embraced a more simplistic approach to decorations, our reception was adorned with an abundance of exquisite decor.  Our head table was by far one of my favorite things about our reception. All of the beautiful floral hanging above us with the Edison lights dangling was just gorgeous. The barn was already beautiful with all of the different wood and the floral just really emphasized the beauty of the space. We also added pops of black to the decor on the table and the chairs were black. I think it made the decor pop and was a nice added touch. My mom did add a lot of small DIY projects. She made the napkin holders, name tags and champagne flute charms for the champagne wall. She also made the frames for our memory table and the table numbers.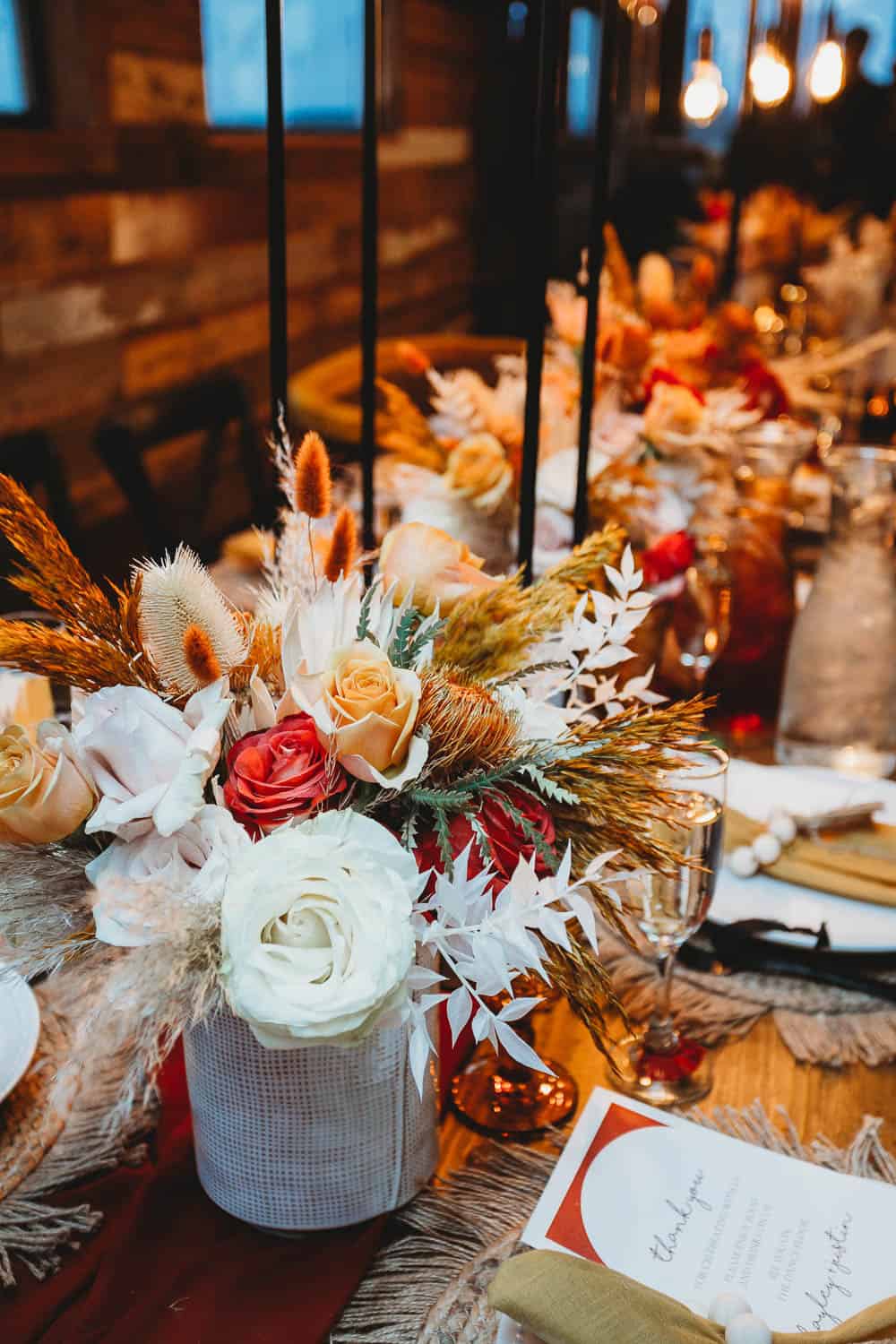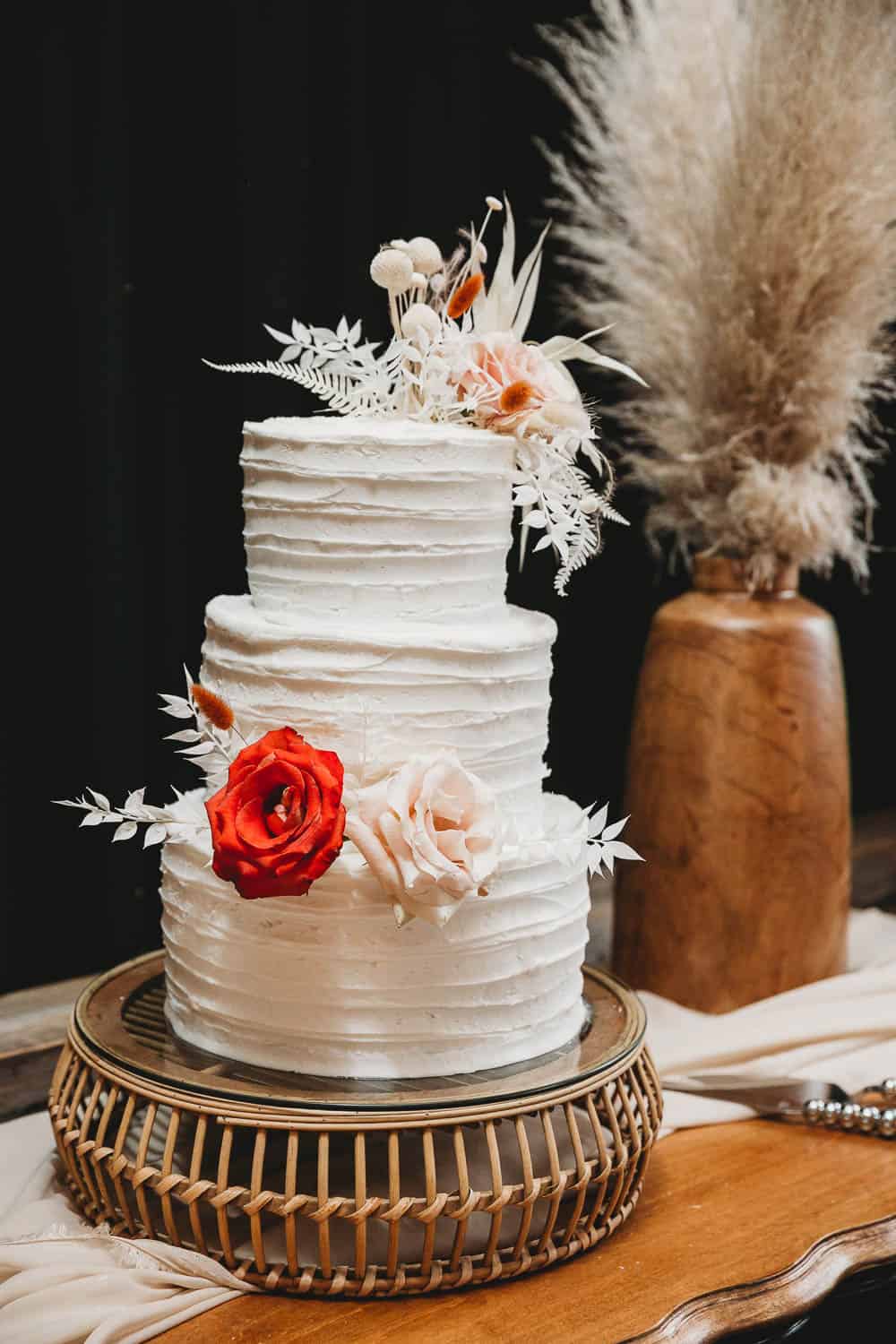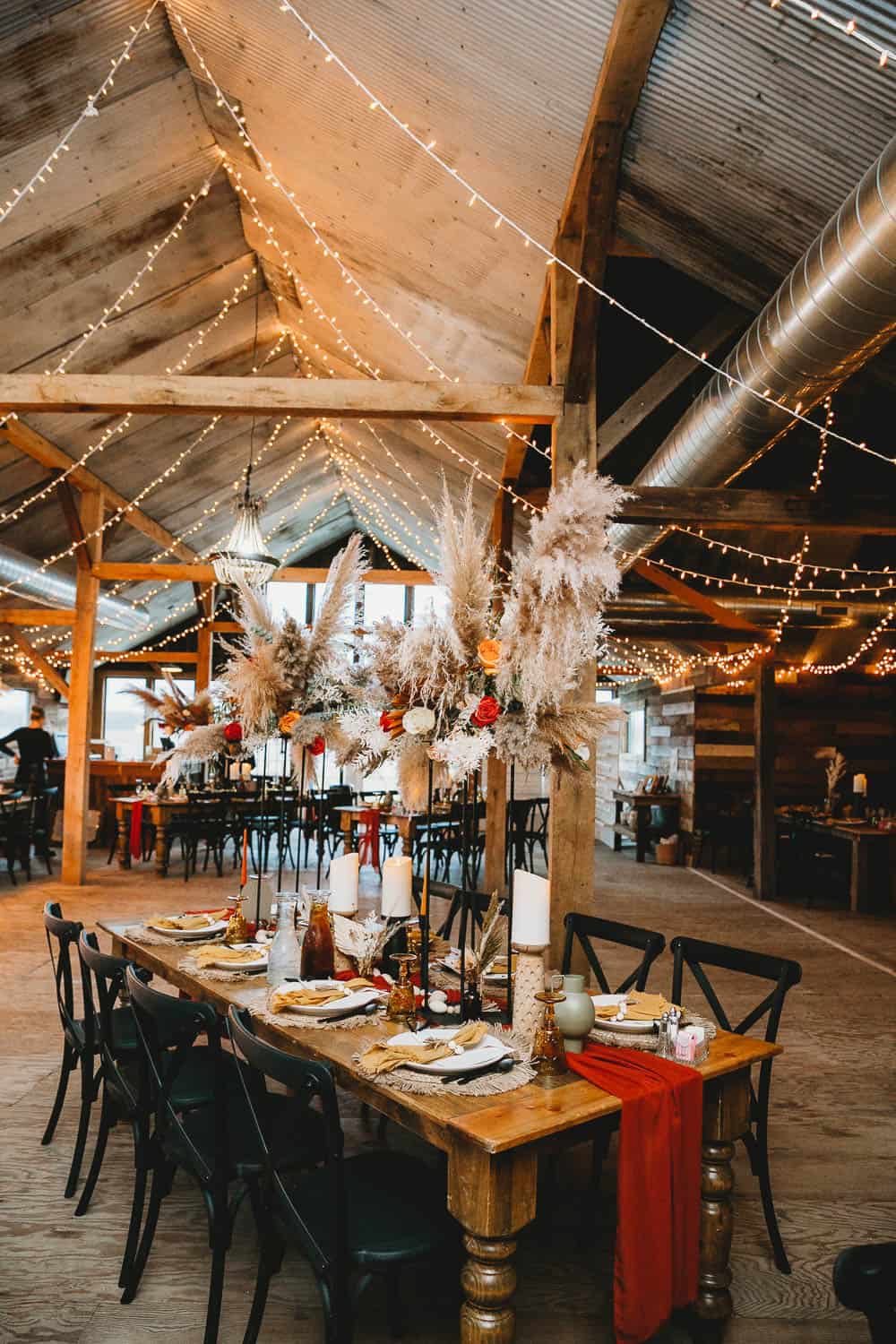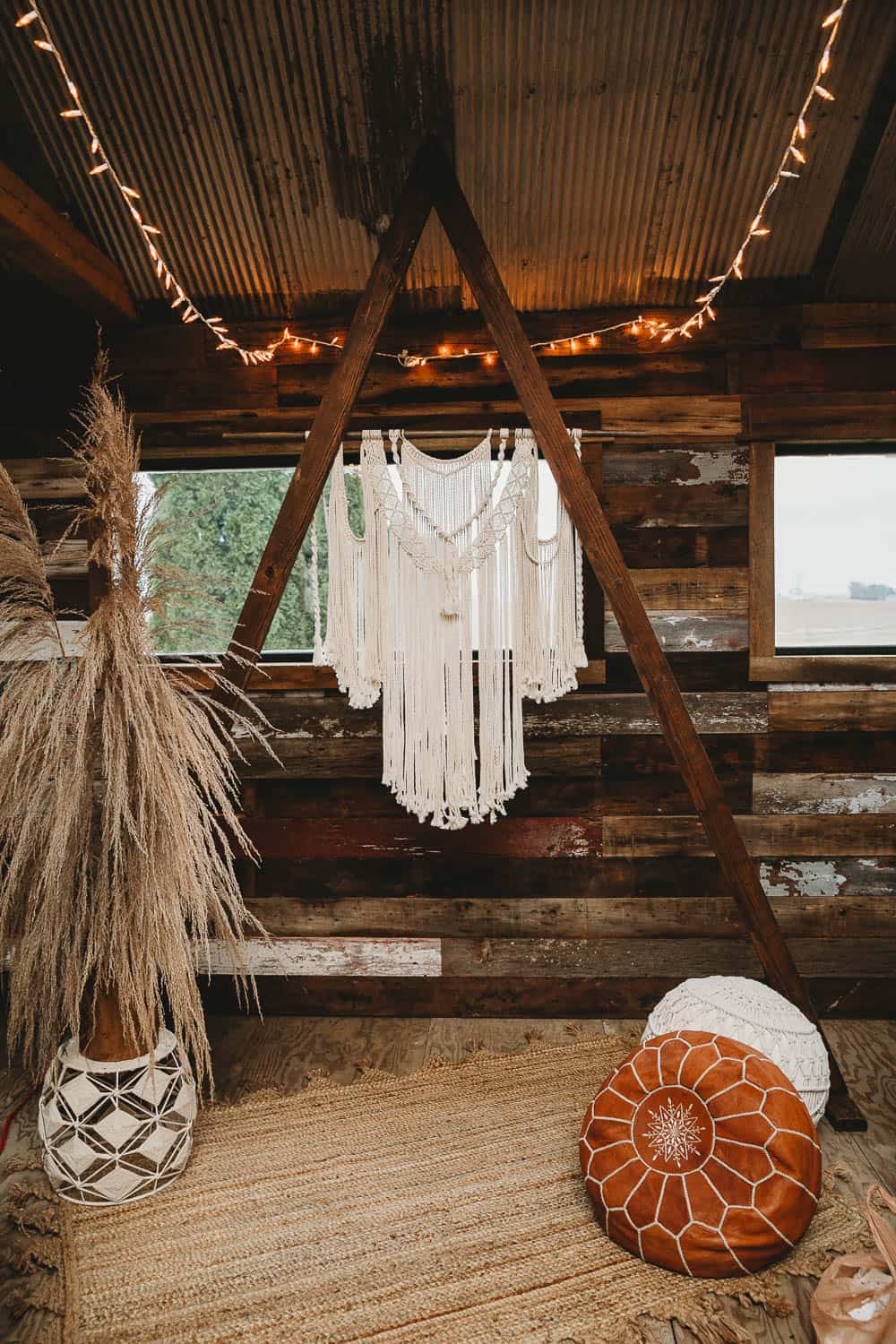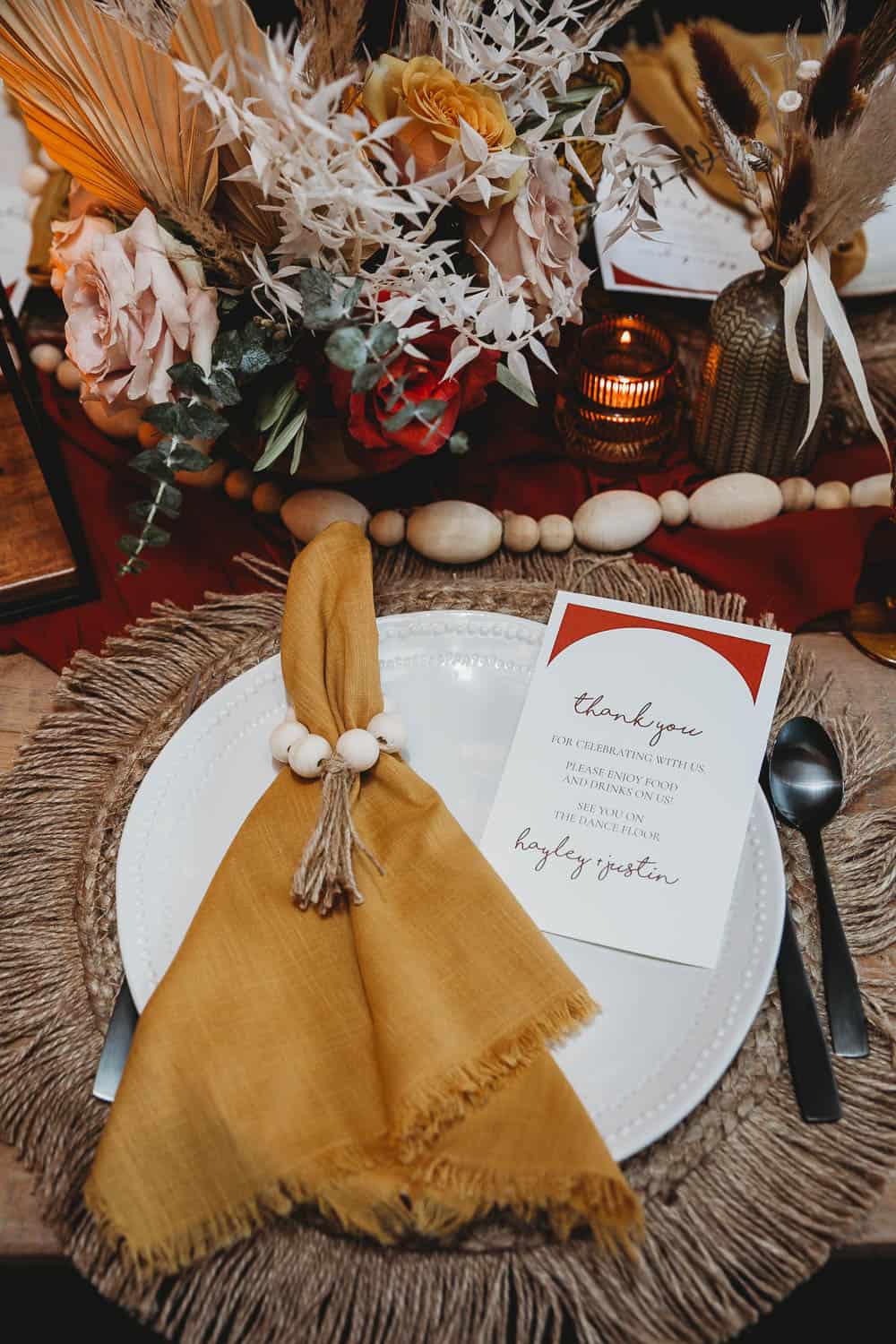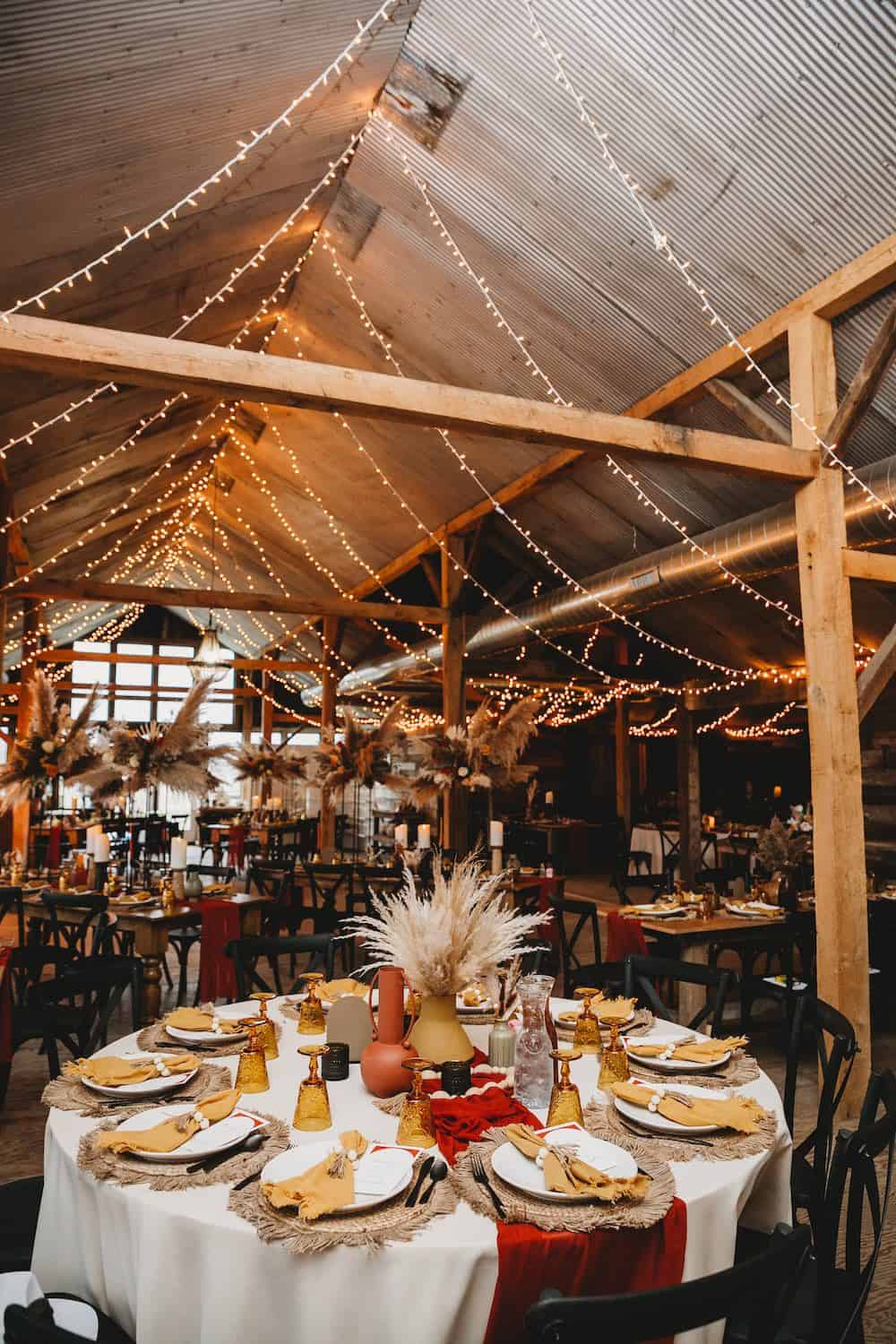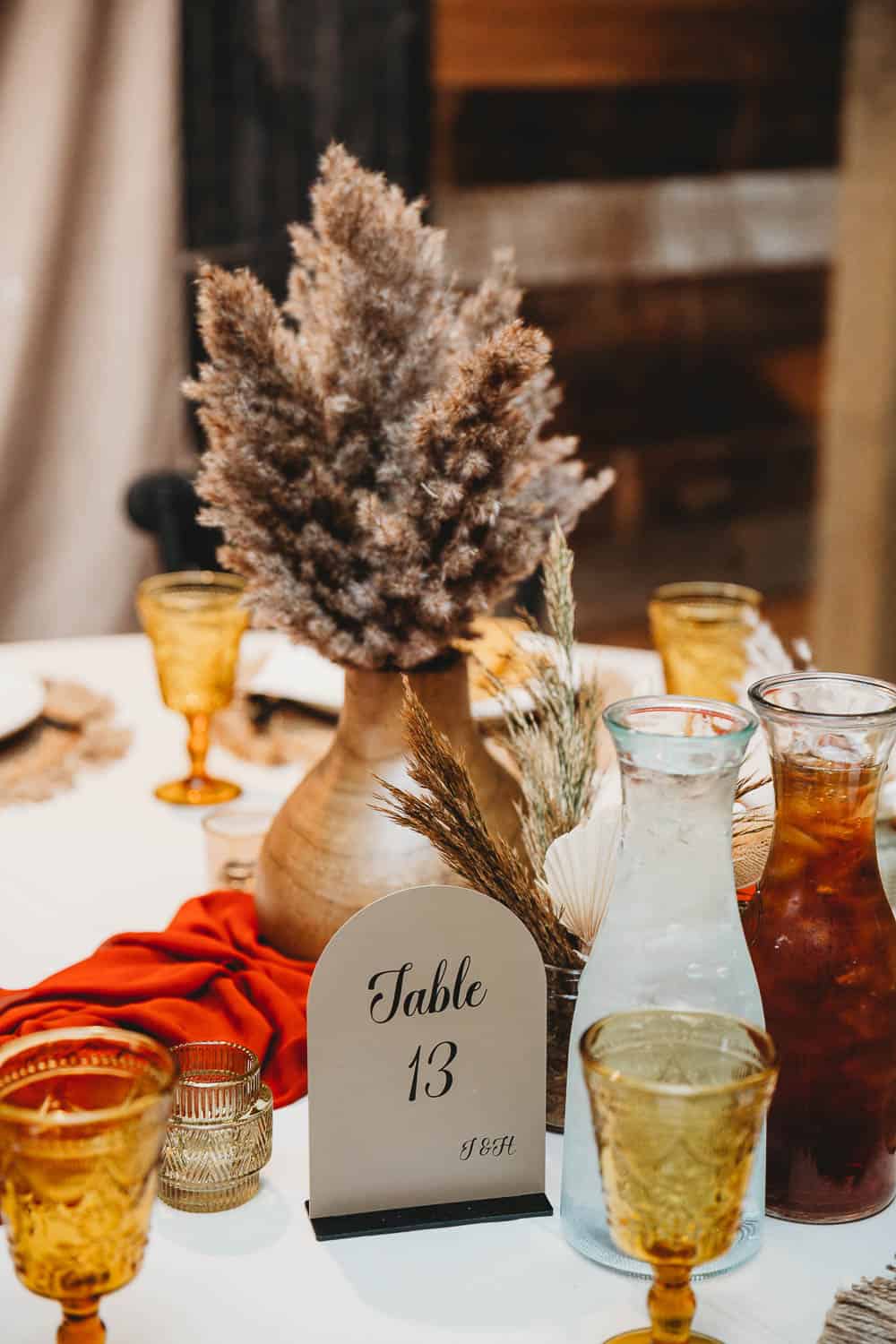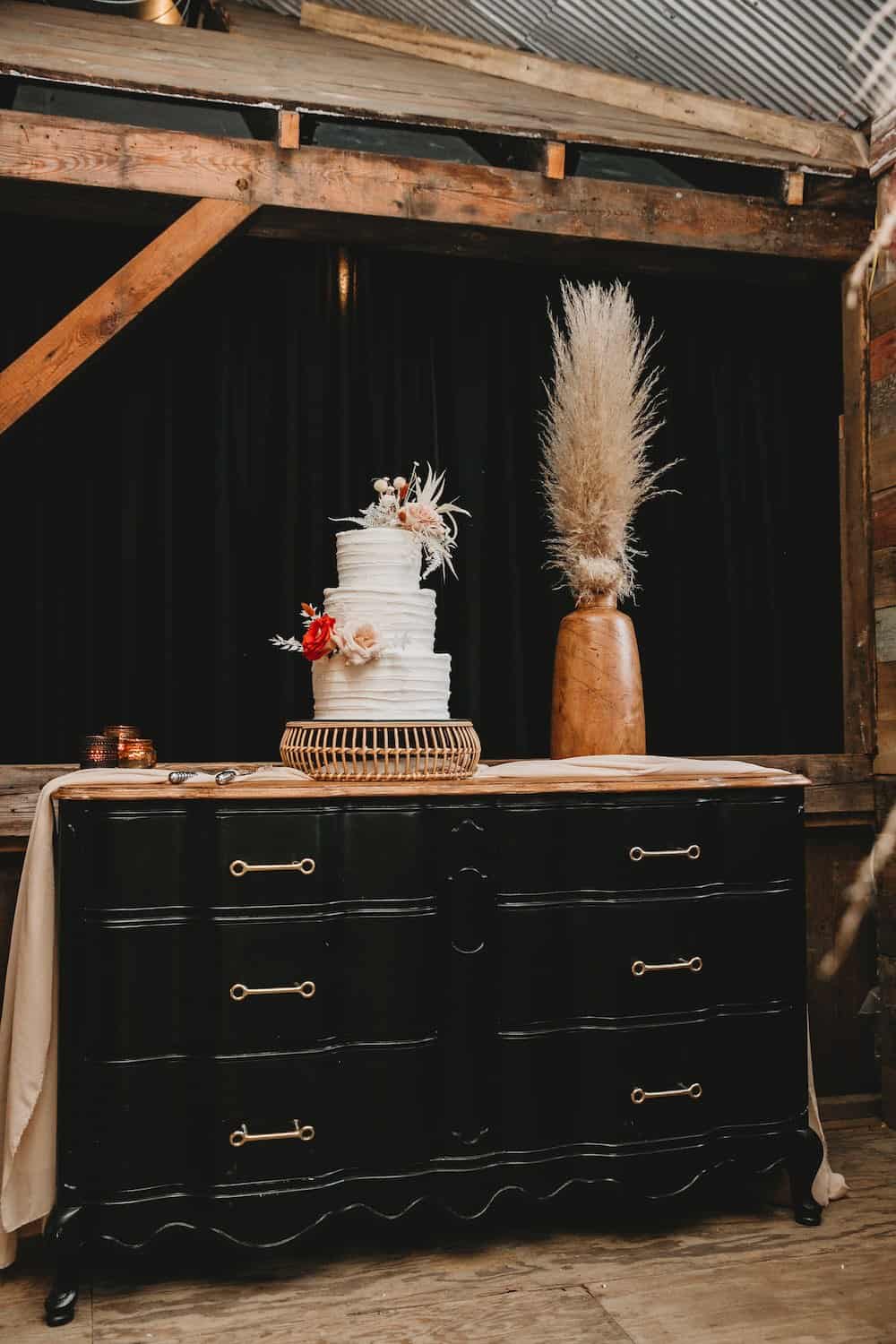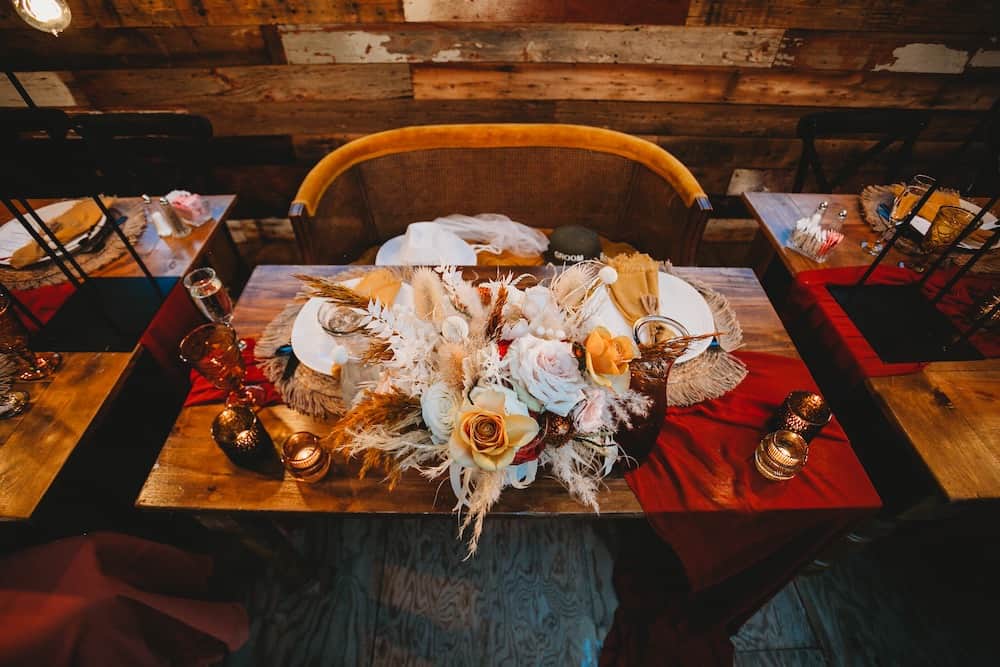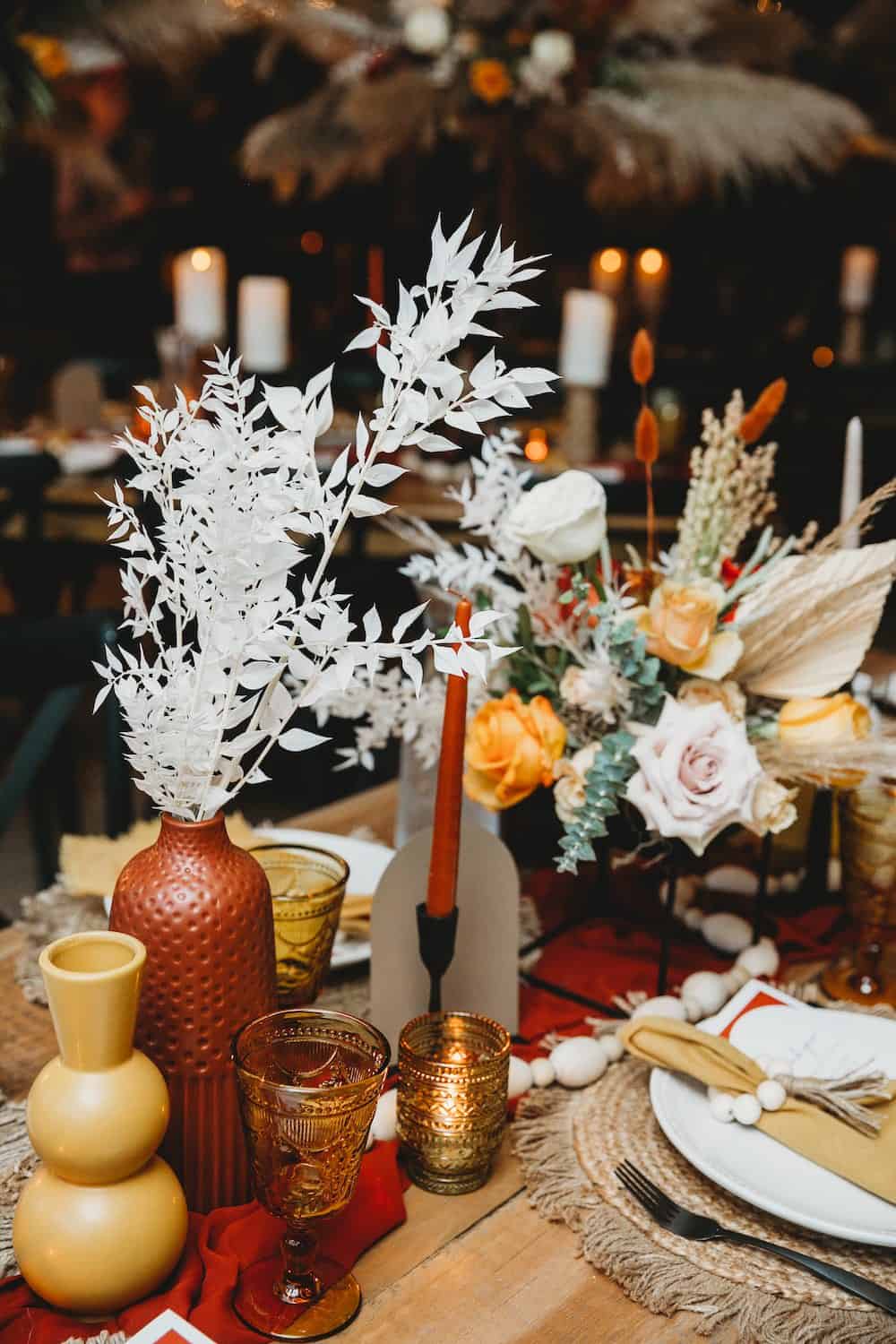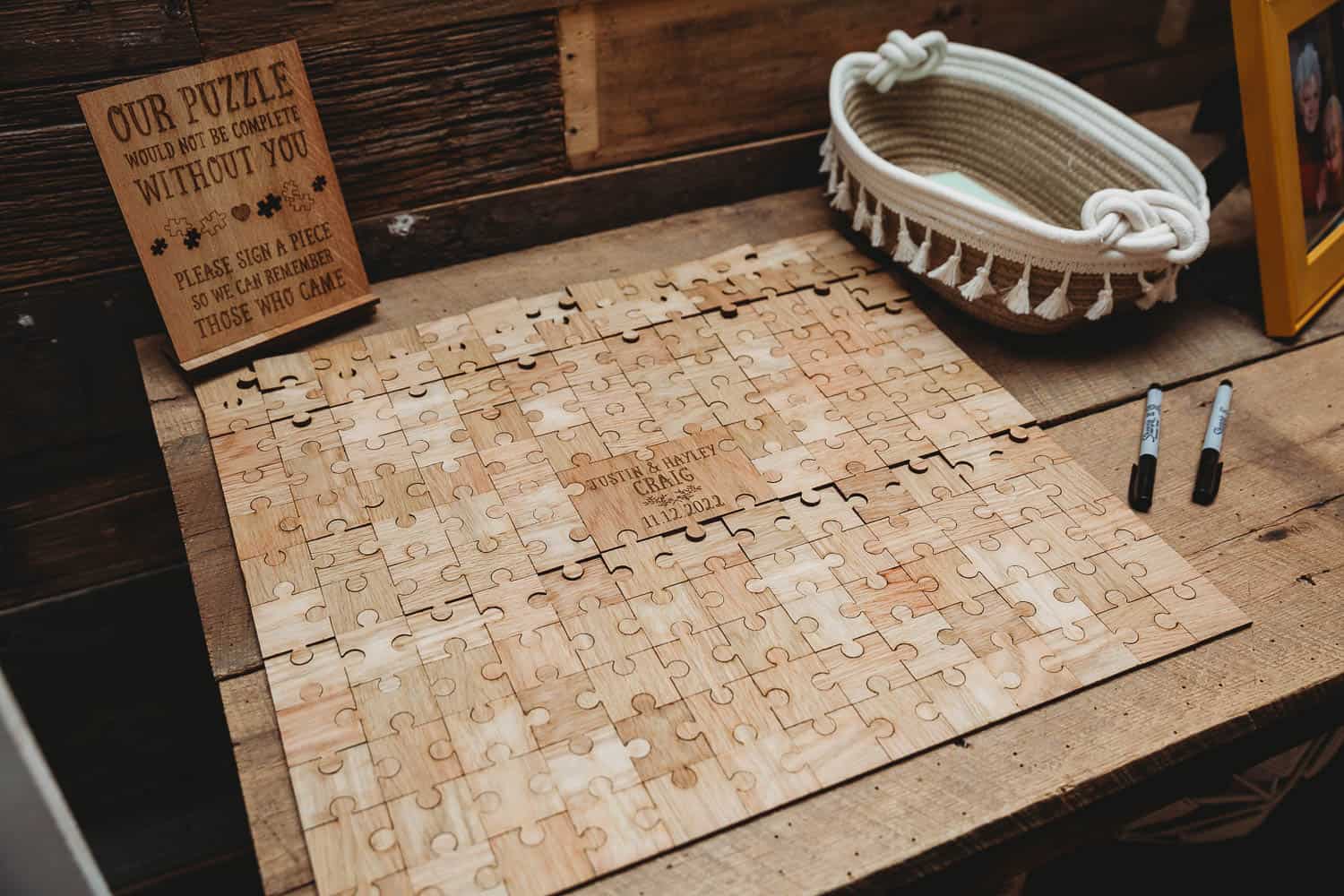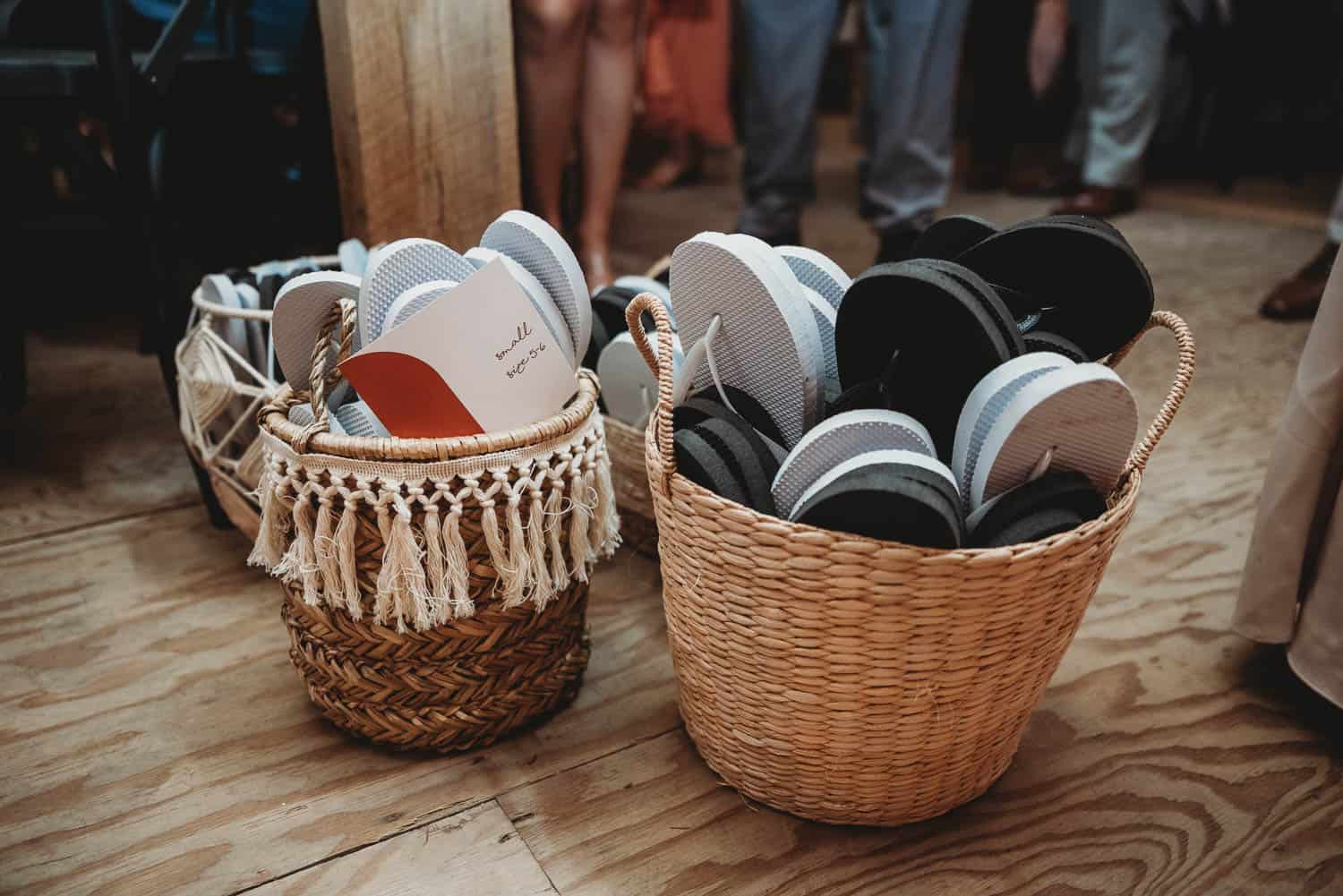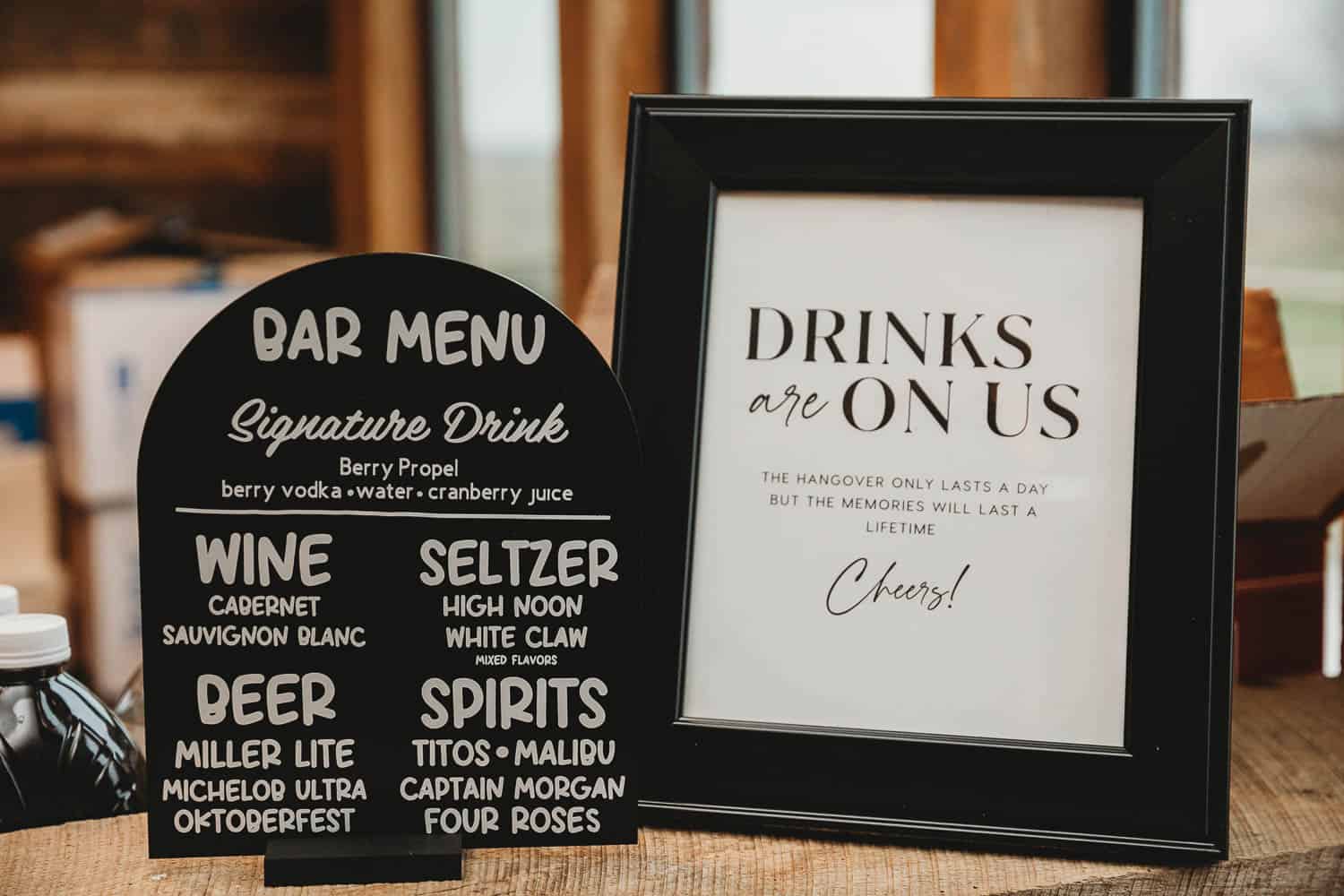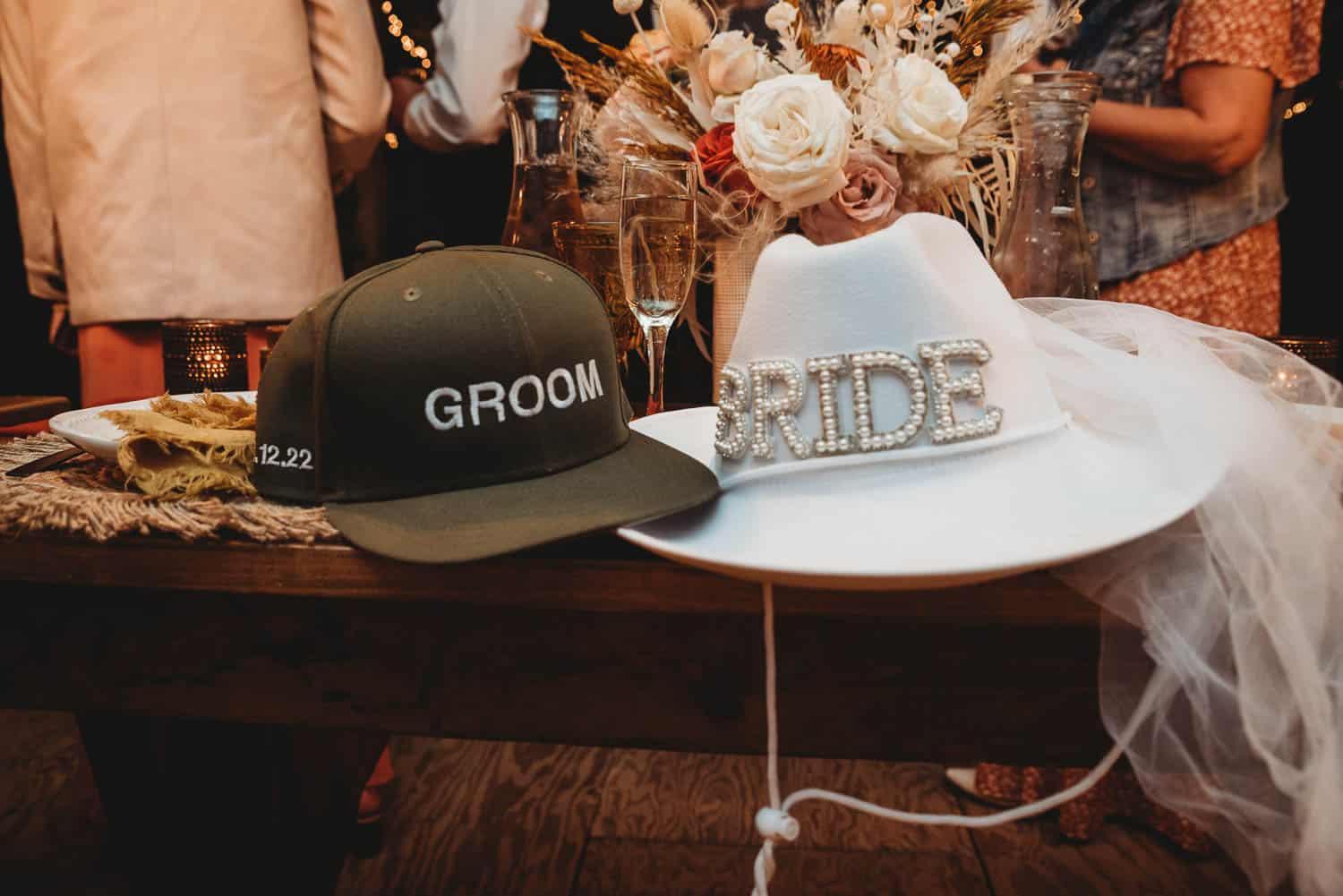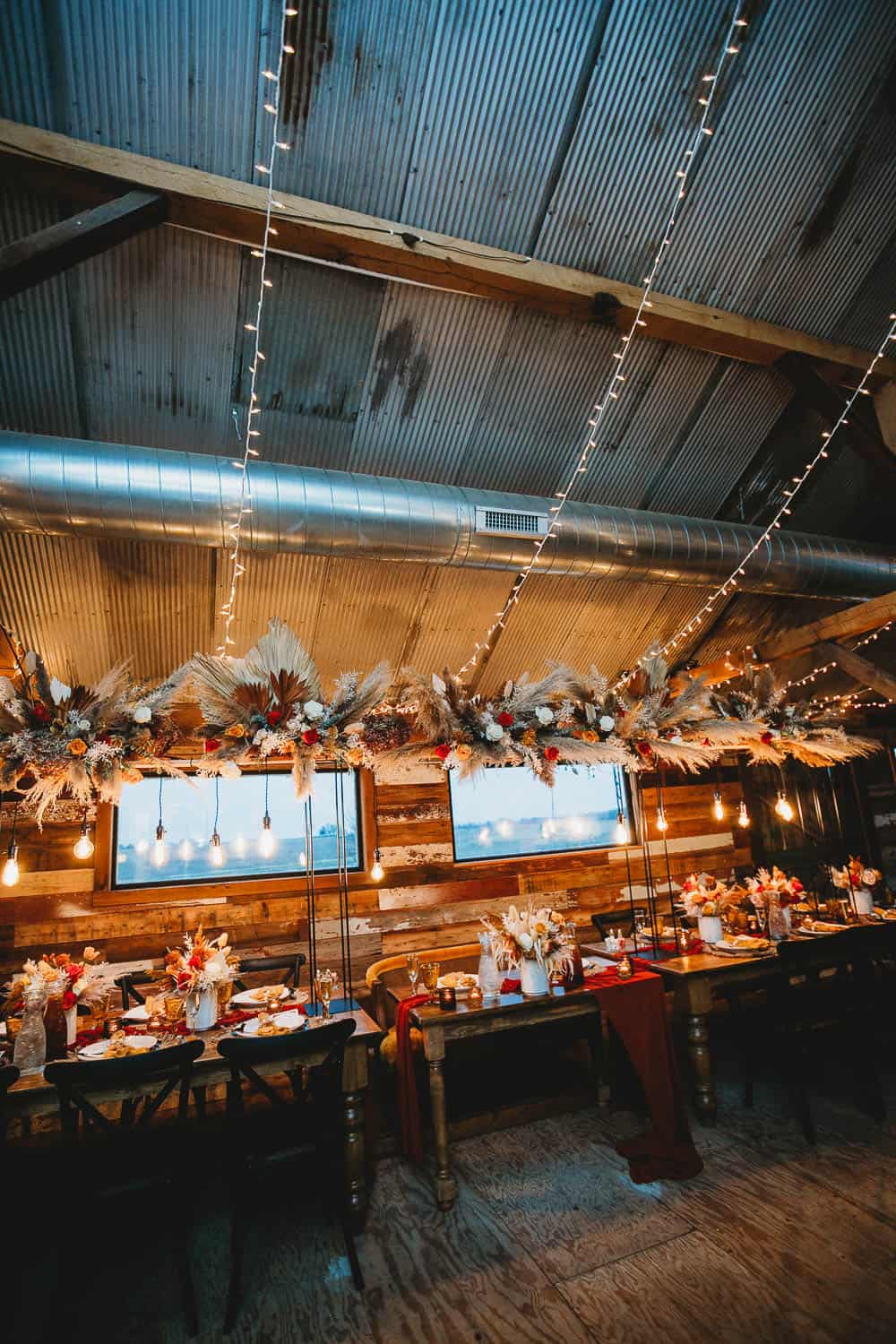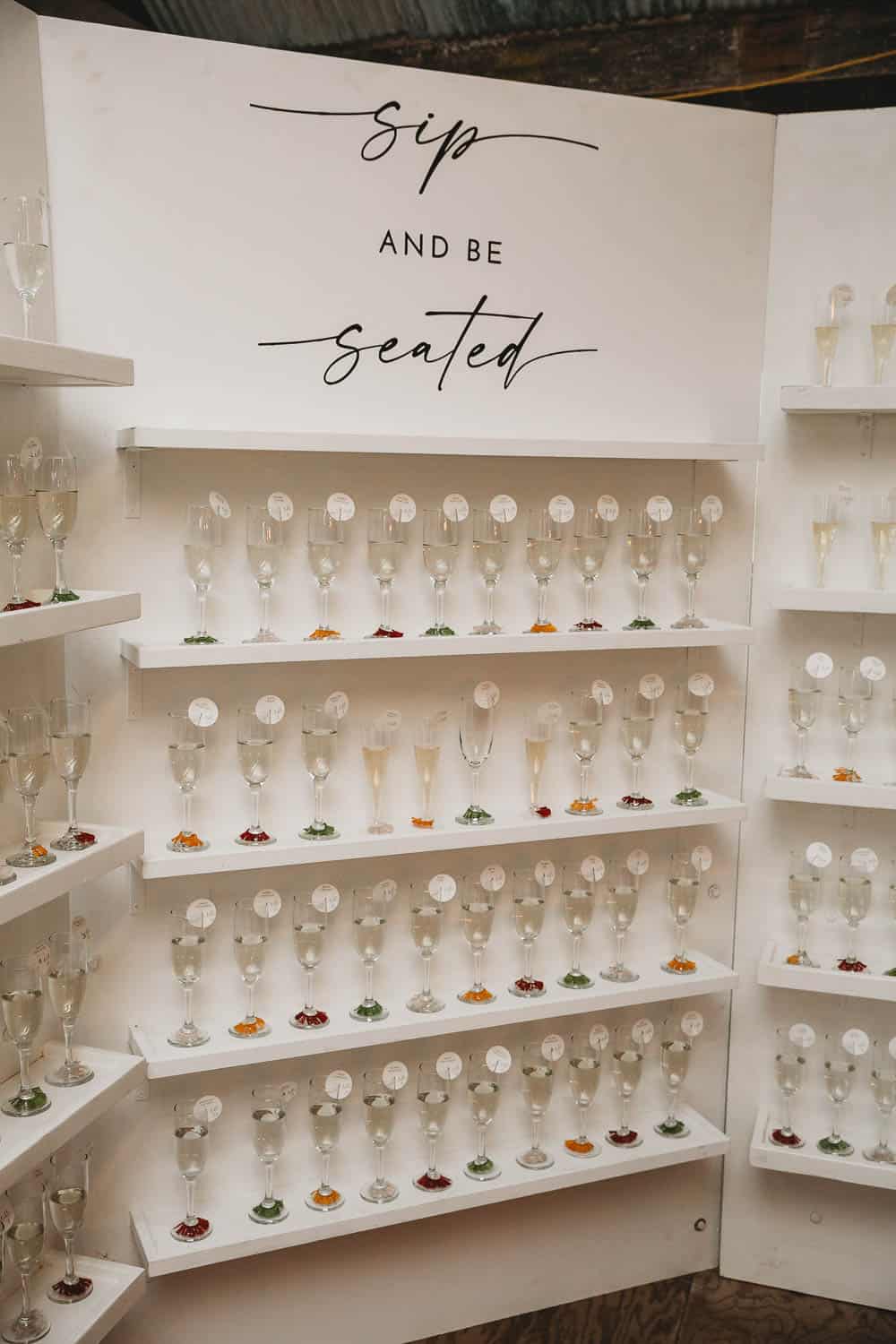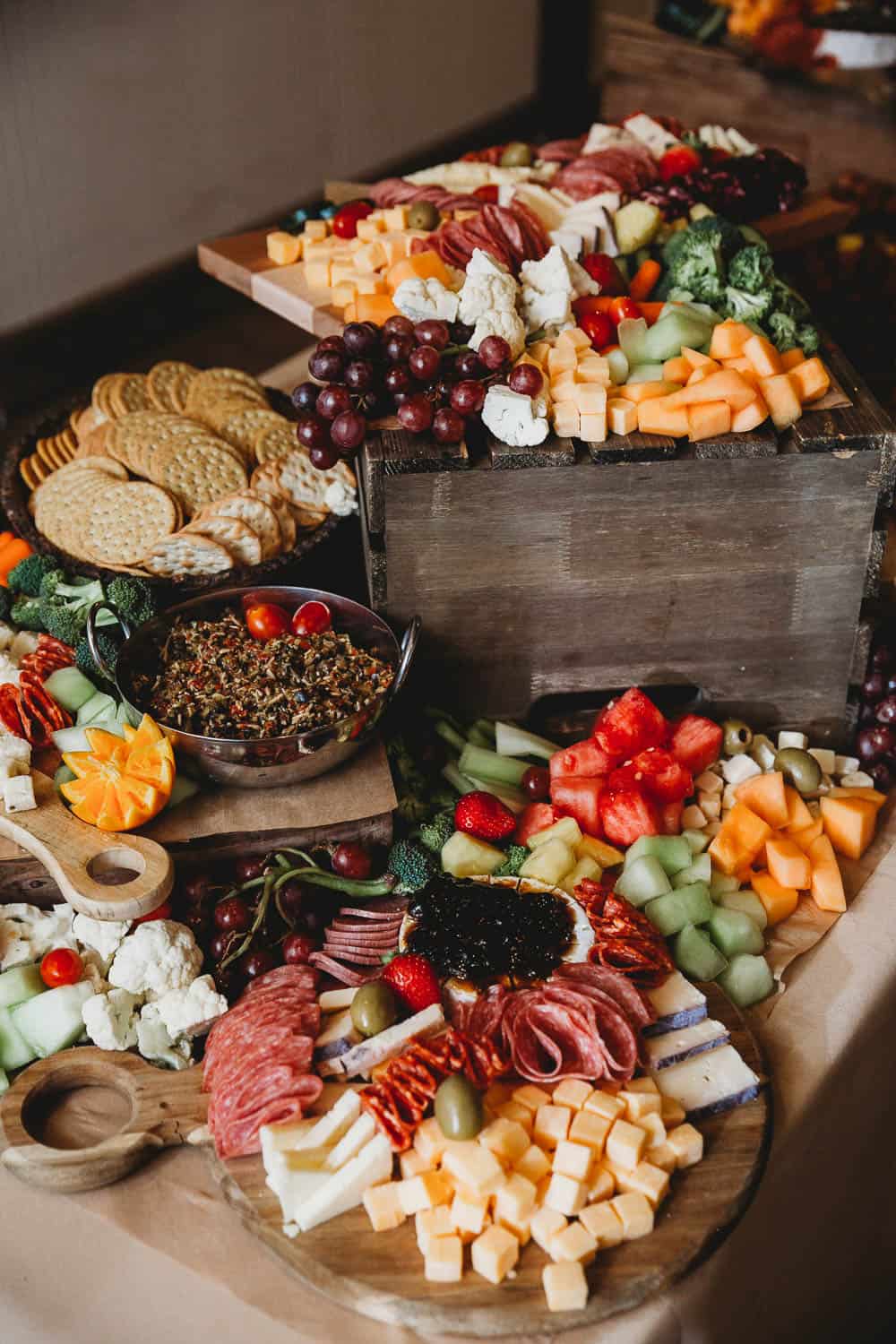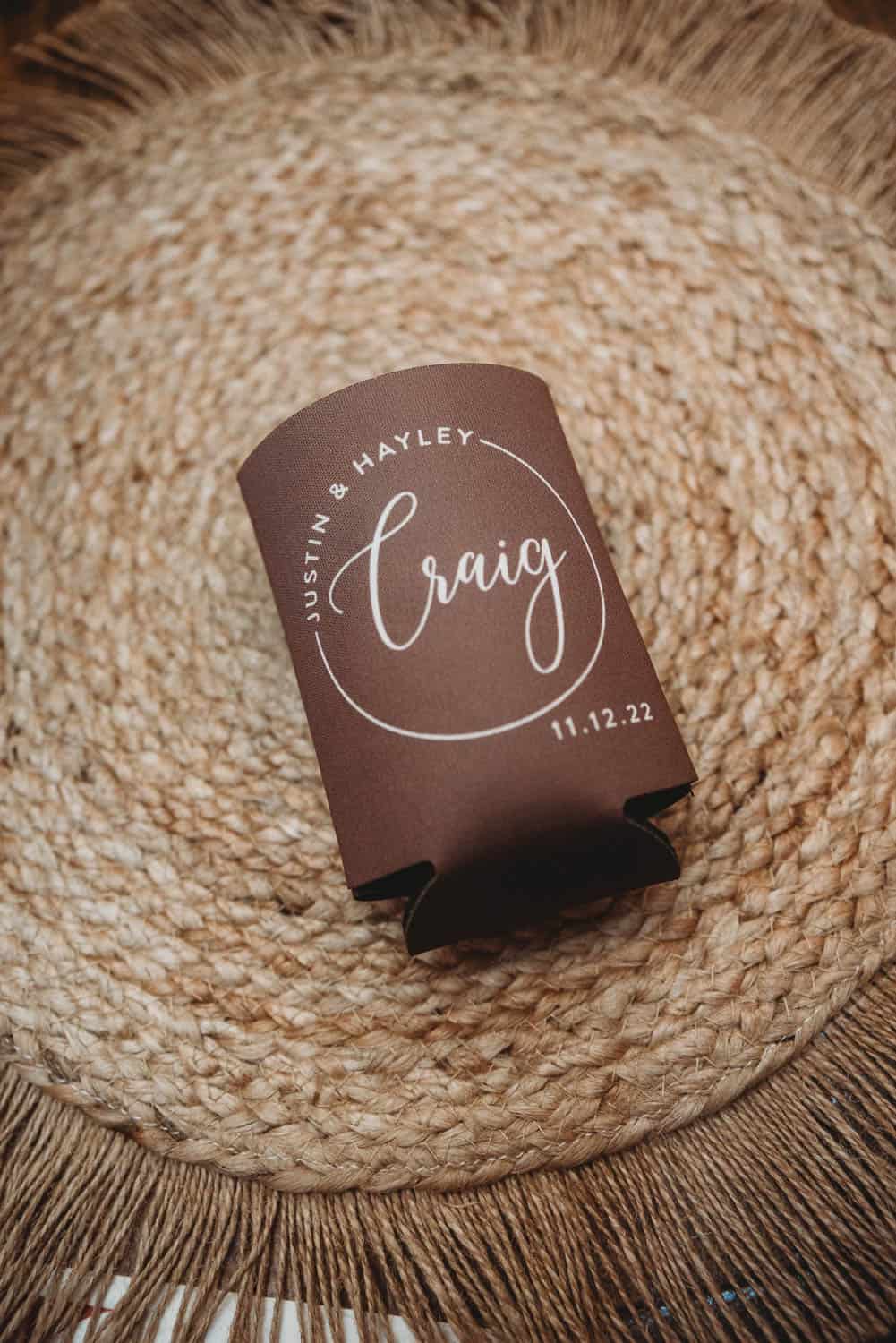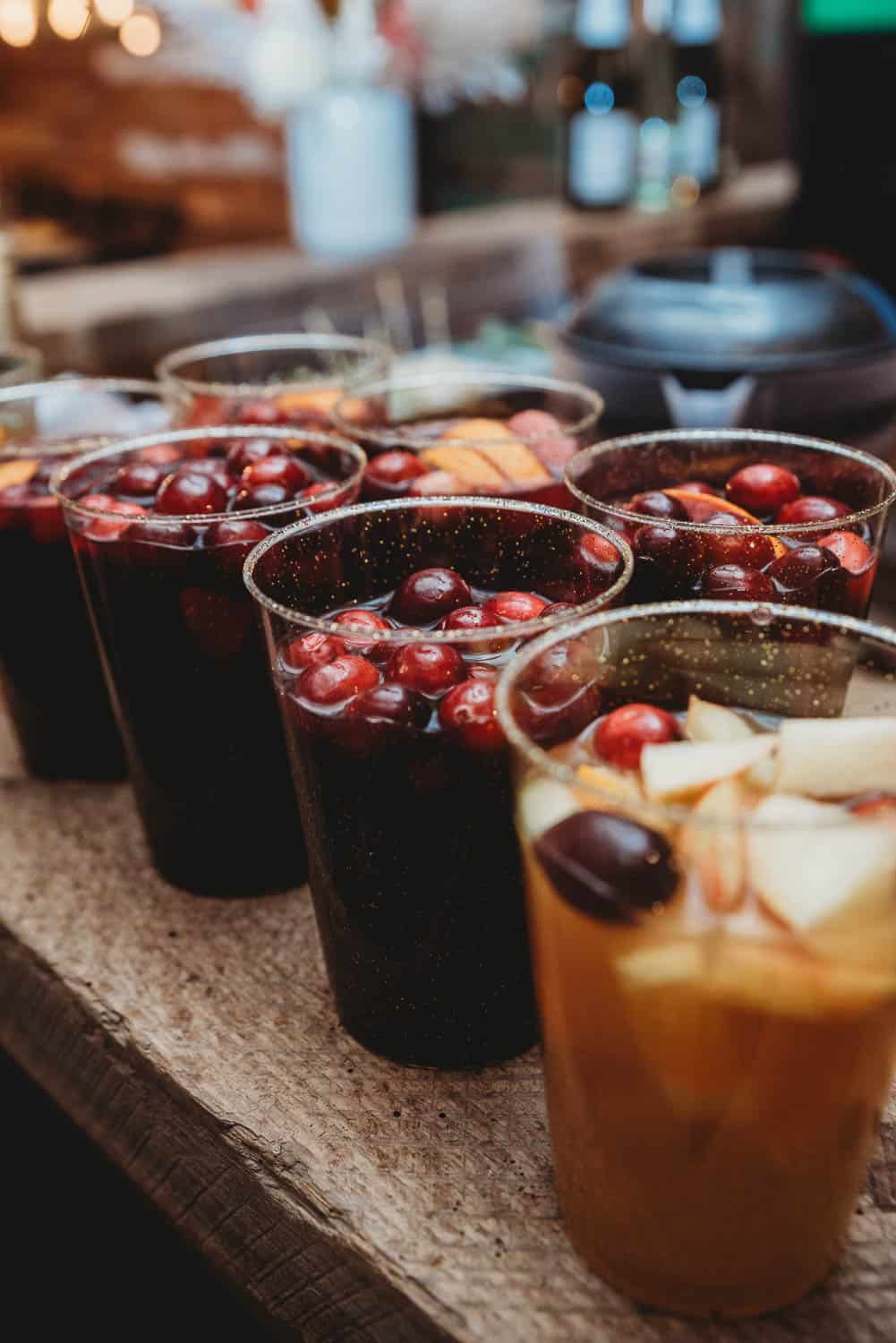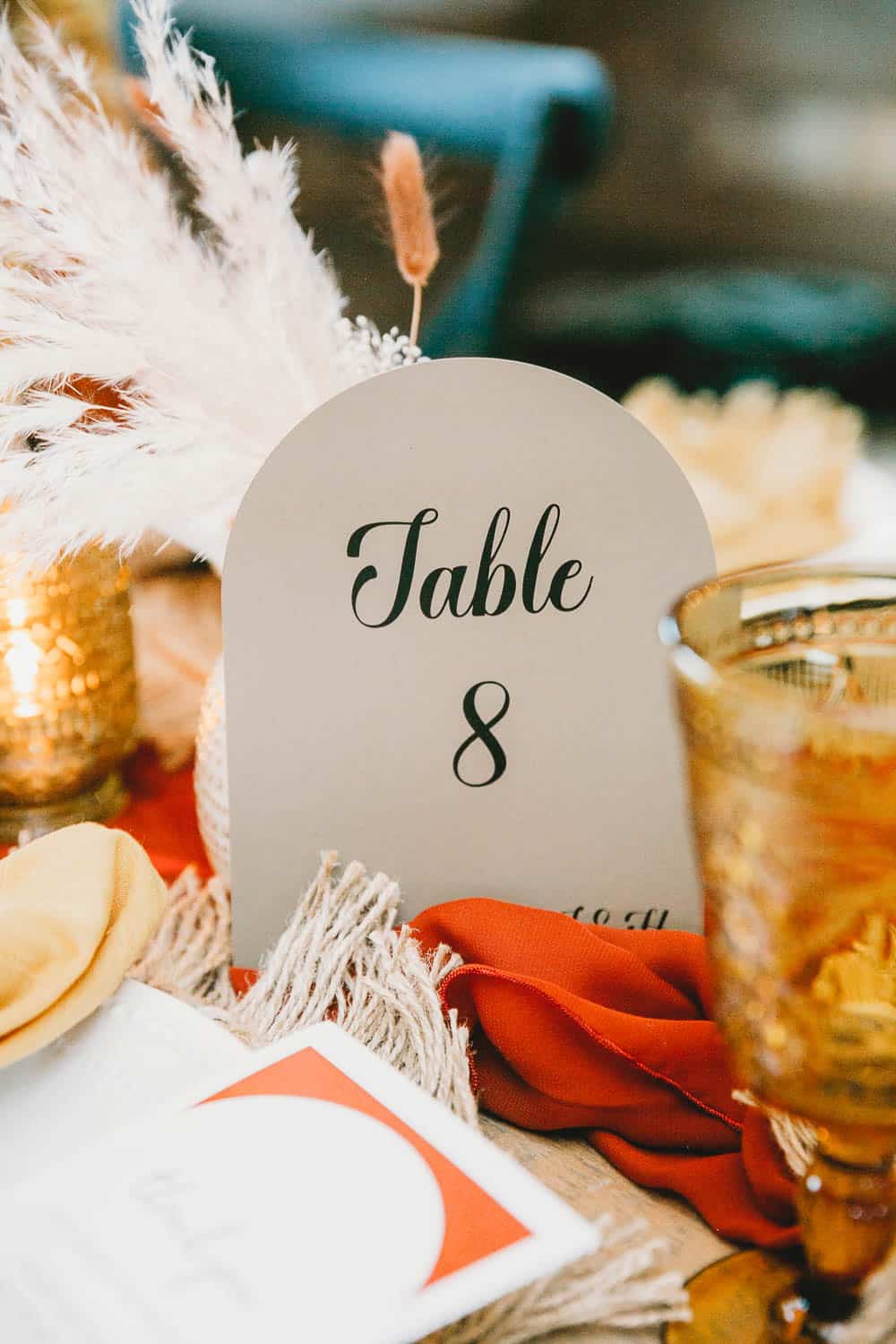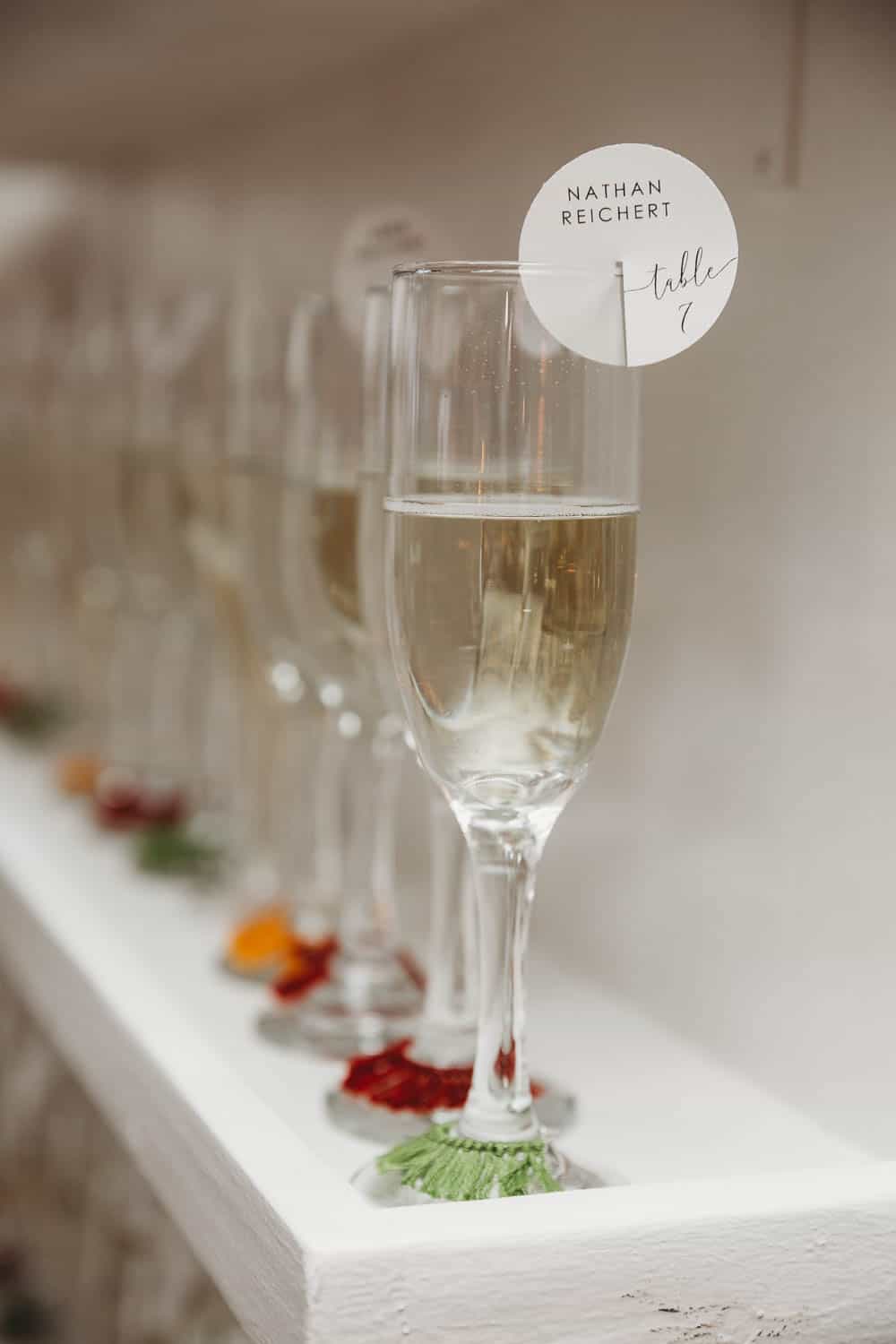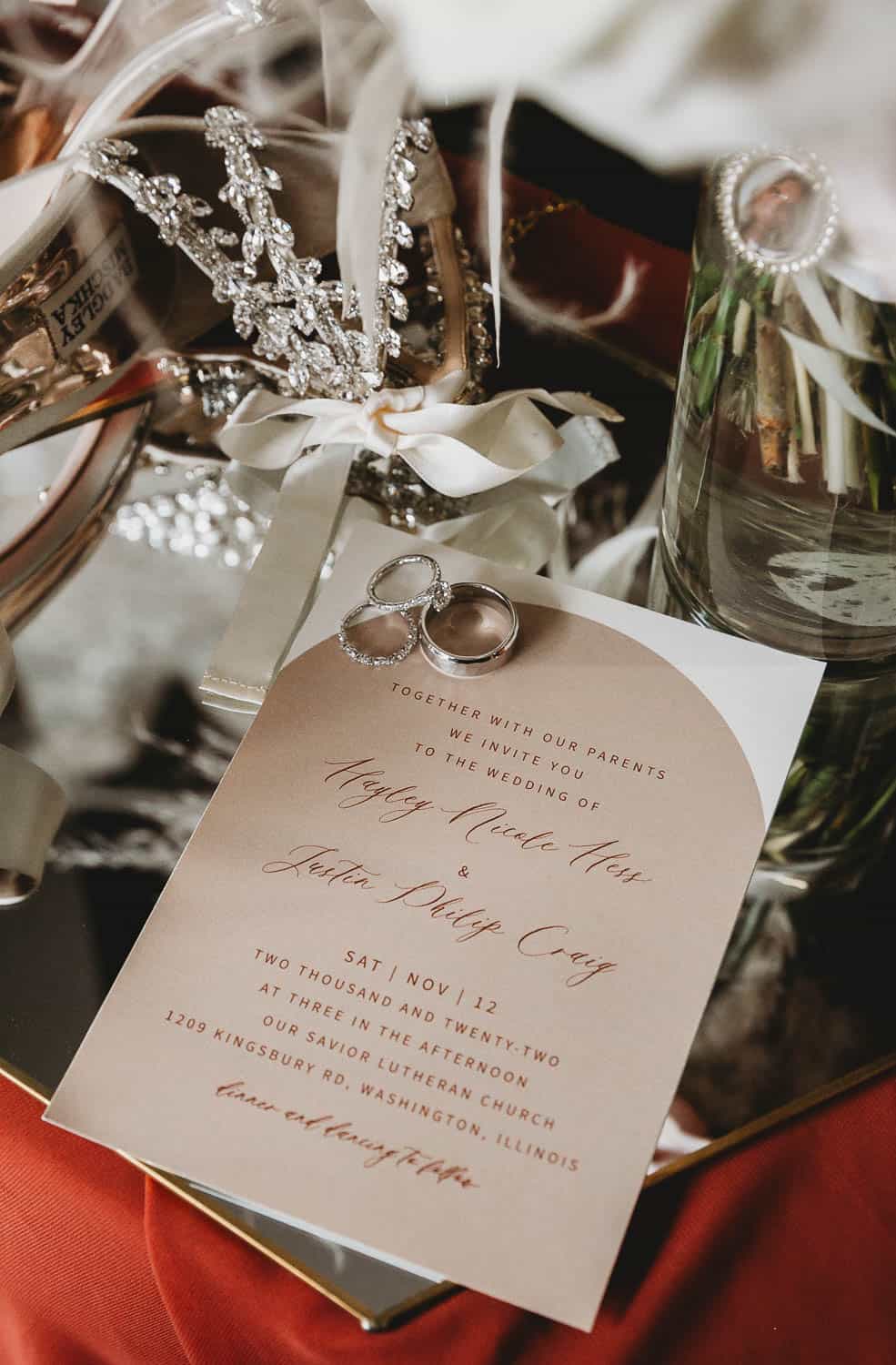 Which particular moment of your wedding day held the most anticipation or was exceptionally special to you?
My husband's family has a tradition at weddings where they gather around in a circle at the end of the reception and for the very last song they sing Goodnight Irene altogether. I thought that moment was so special and people who weren't a part of the family said it was a very memorable part of the night.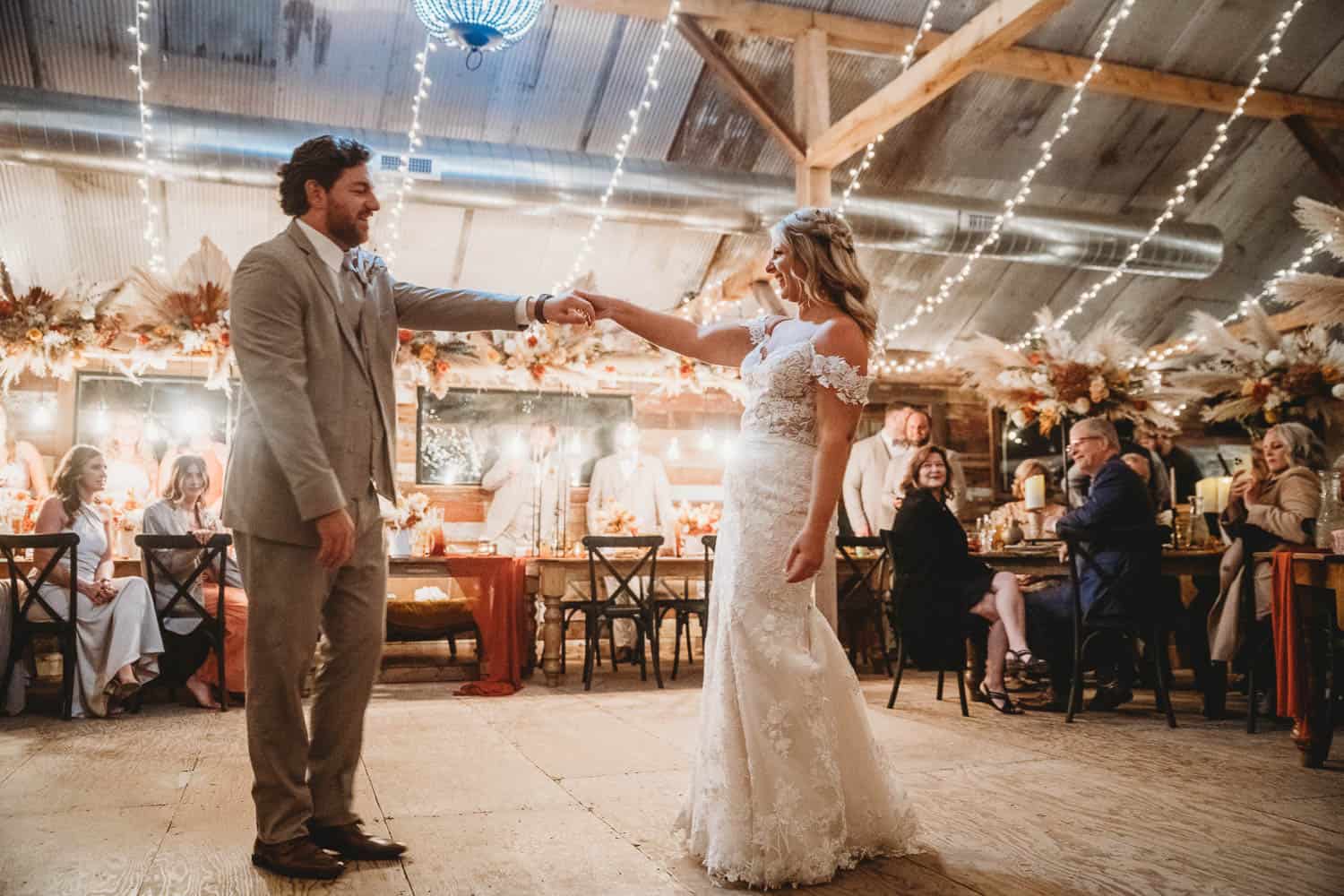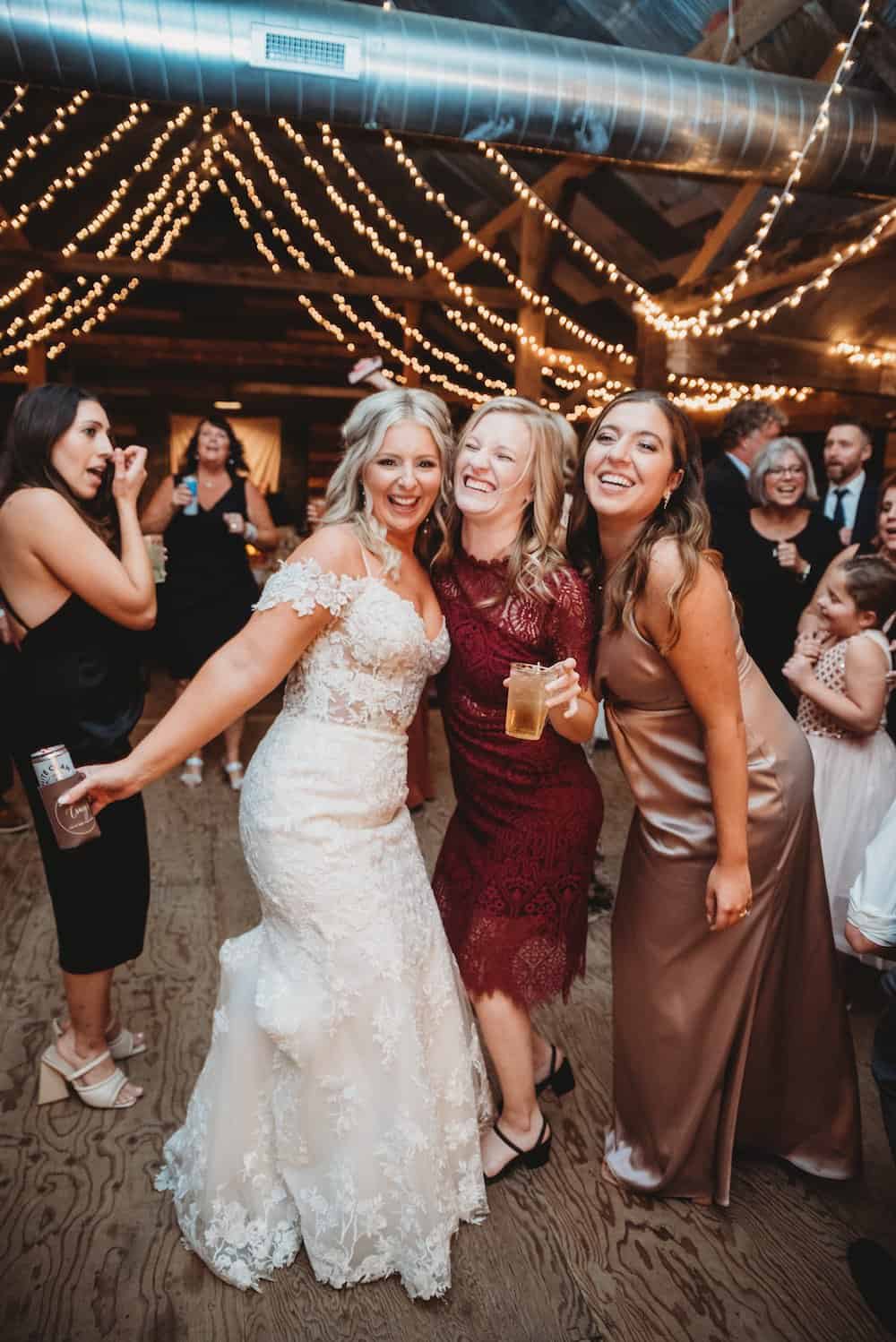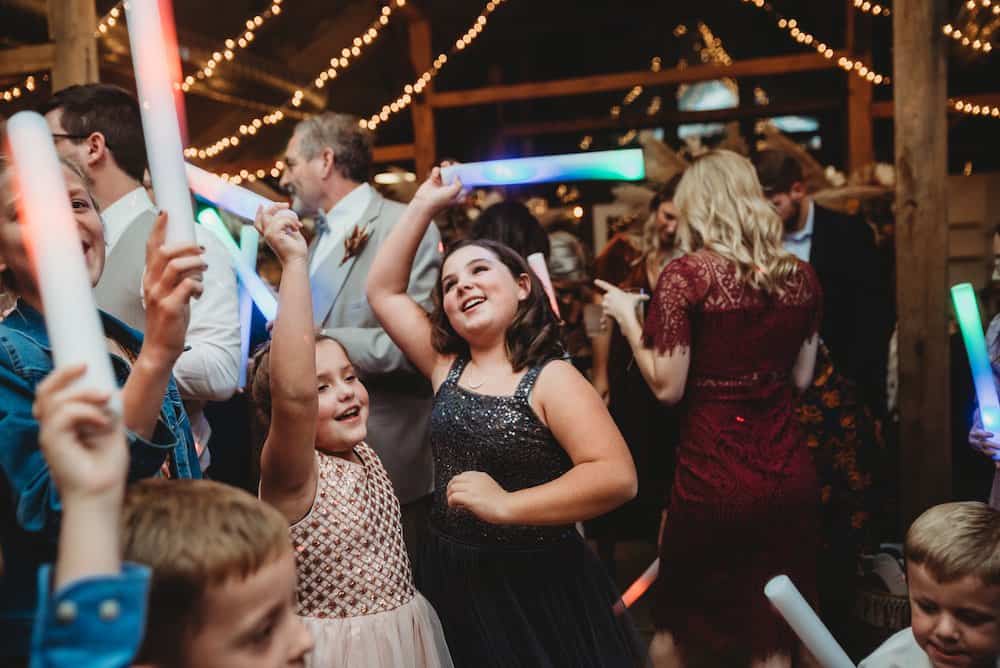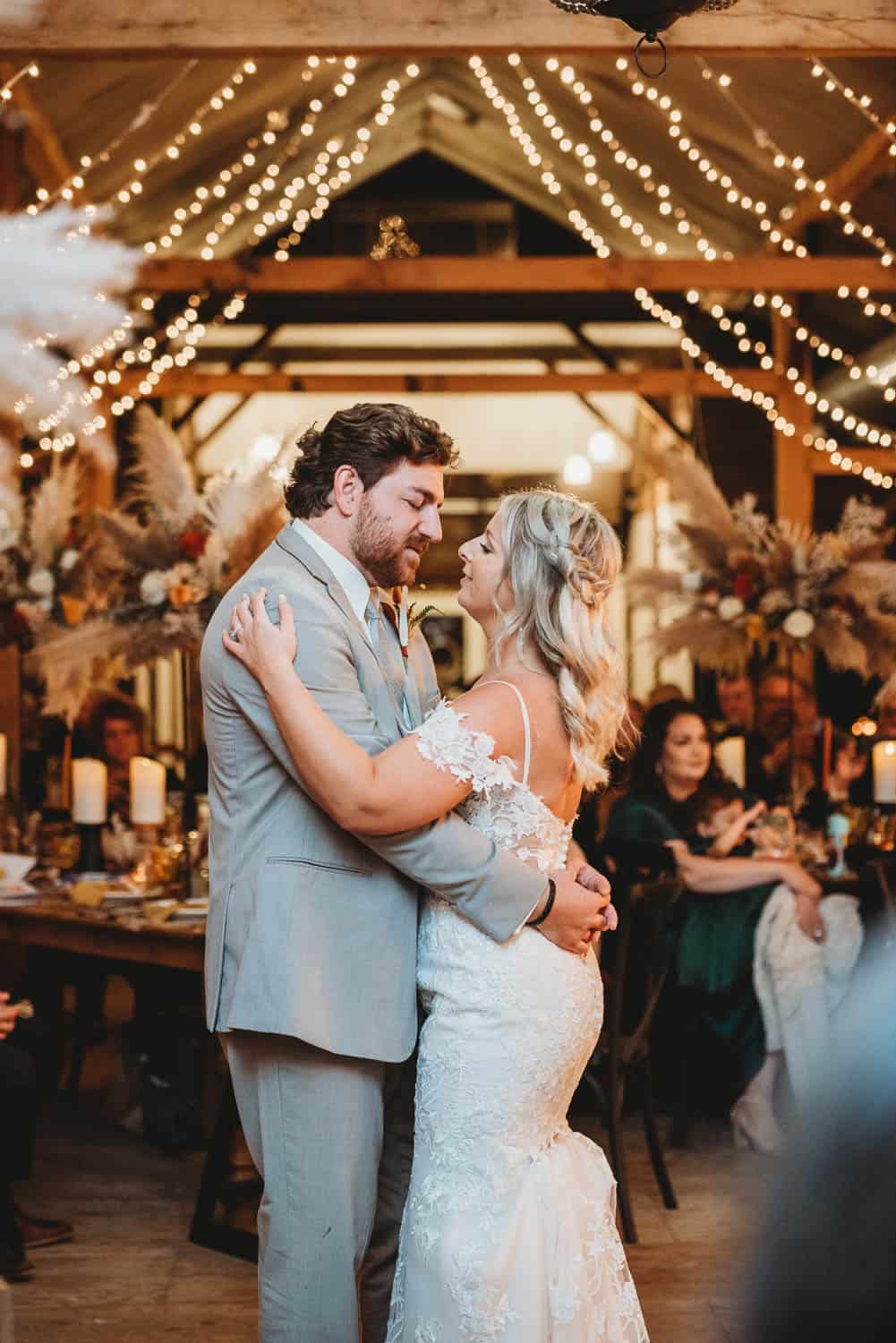 Do you have any advice or tips, regarding wedding planning or marriage, that you would like to offer to other couples in the midst of planning their special day?
I am sure couples hear this a lot while planning for a wedding, but I think an important thing is to just enjoy the process. It may be stressful at times, but it also goes by very quick, and you will miss it once it's over. I also recommend taking a step back at the reception at one point during the night and really soak it all in. Take a mental picture in your head of all the people having so much fun on your special day.