Taylor + Nick at Pear Tree Estate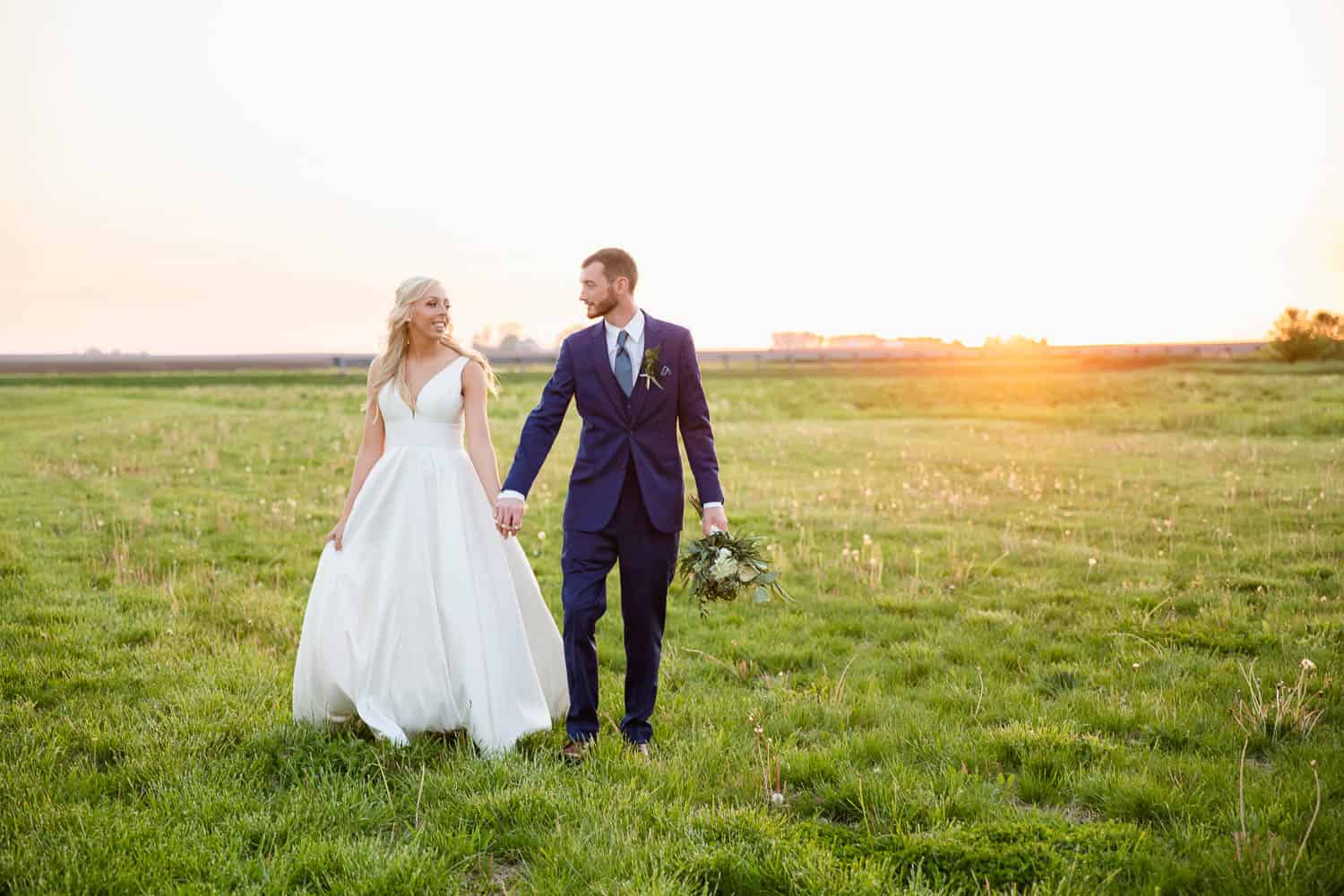 When we saw Nick and Taylor's beautiful images and heard their story, we reached out to this amazing couple for all the details that made up their special day!
Click on any image for a larger view.
Please share the story behind your selection of the ceremony and reception venue.
I had seen past wedding pictures at the venue before, and I just loved the aesthetic that it provided. The neutral color tones that were elegant and complimented by stone and wood features. The large windows also really illuminated the space and provided a great background for our wedding ceremony.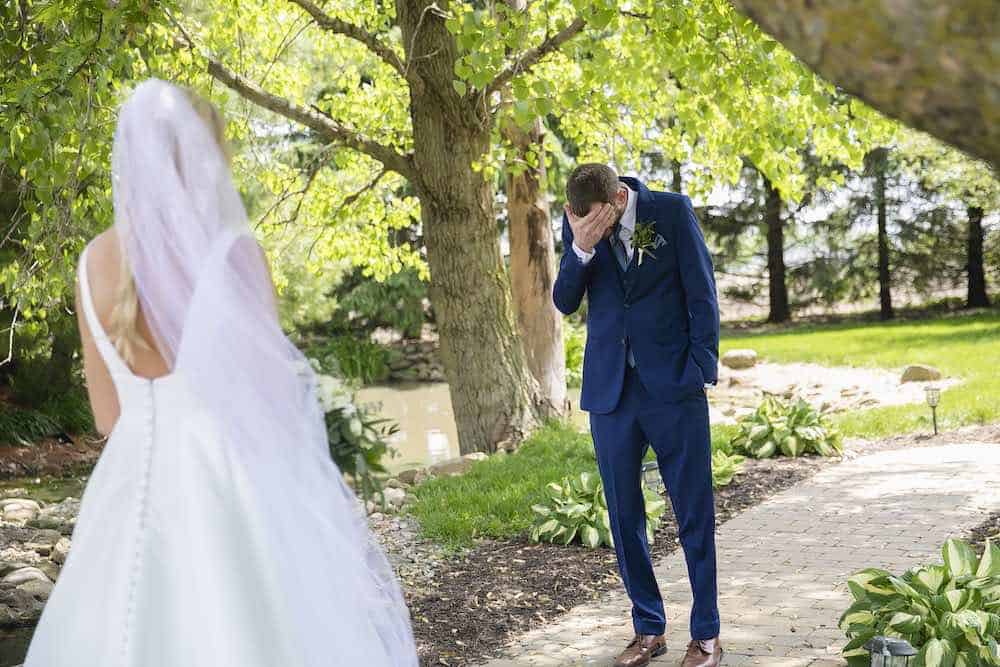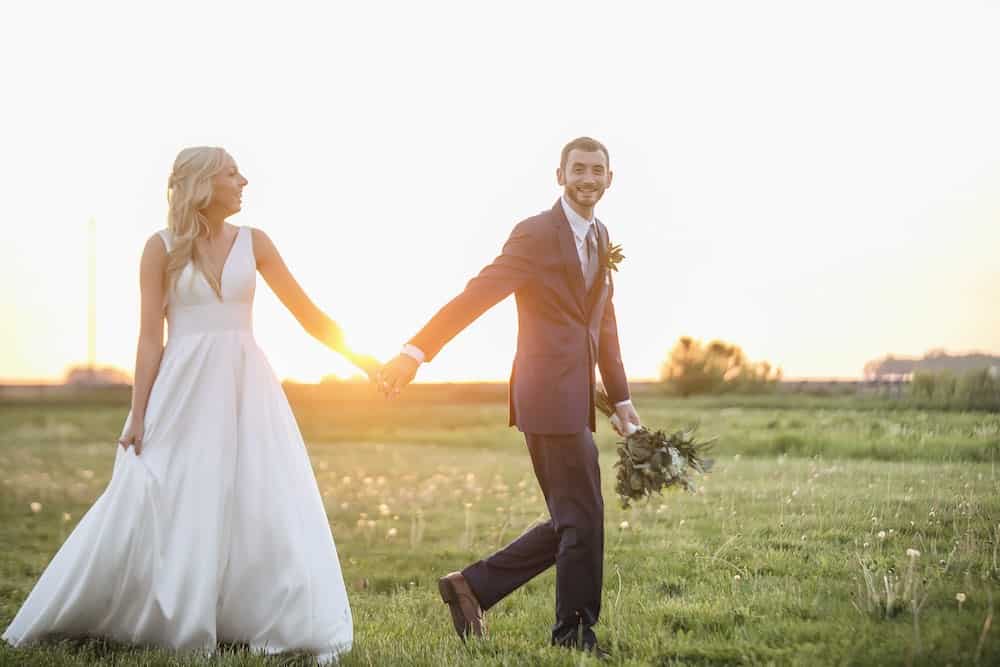 Which personal details from your wedding truly captured the essence of your relationship as a couple? Additionally, what were some of the highlights or cherished moments from your special day that you hold dear?
One detail that we cherish from our special day involved the gift I gave my husband before the ceremony. His Dad had passed a couple years earlier and I wanted to honor him somehow, so I gave my husband a special pin with a picture of him and his Dad. He wore it on the inside of his jacket, so he could be with him in spirit.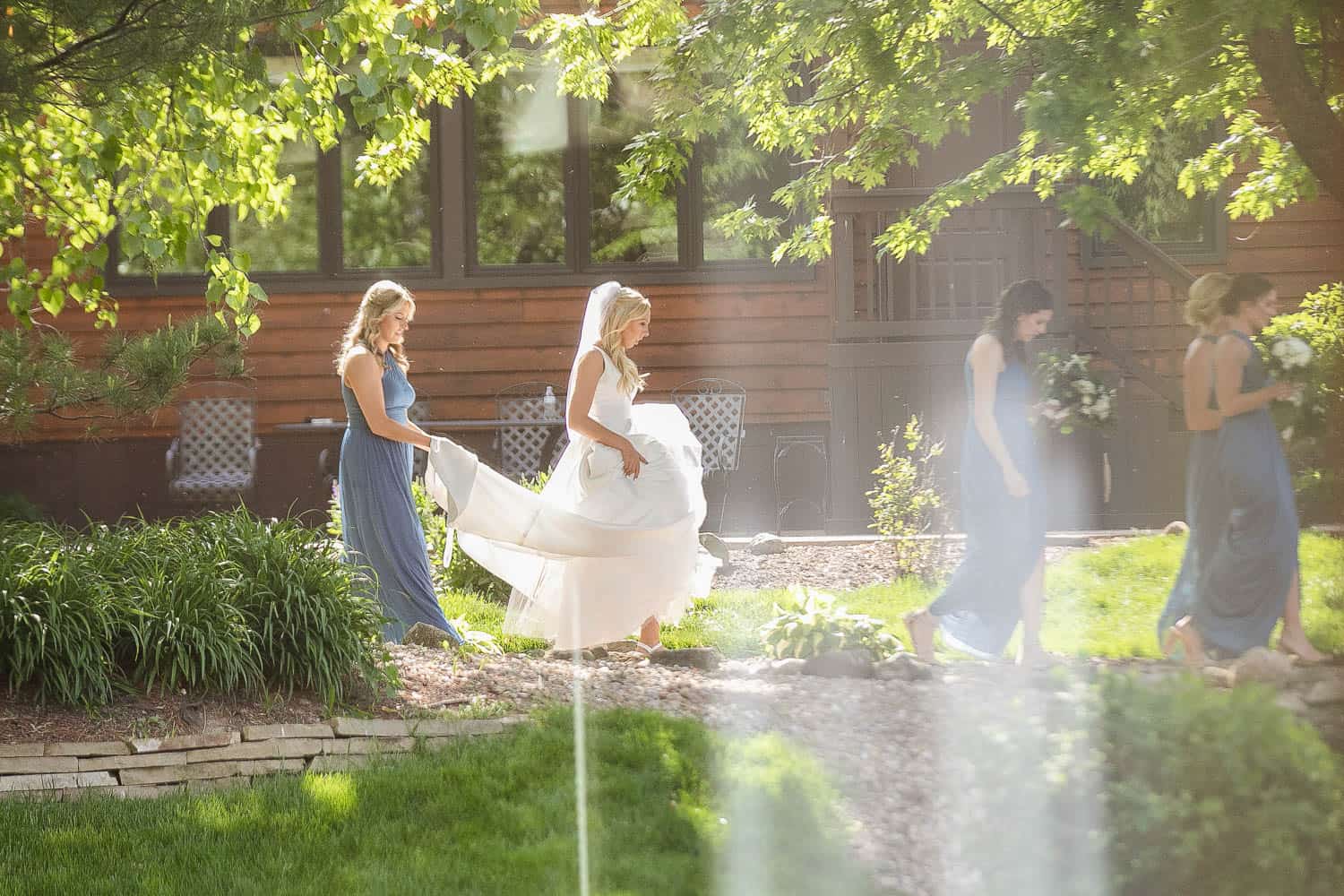 We'd love to discuss the wedding decorations with you. How did you embellish both the ceremony and reception spaces? Did you incorporate any DIY elements into the decor?
I wanted decor to be simple! I also wanted a lot of greenery, and not so many flowers. That is why we went with a lot of candles and ferns for the wedding ceremony. Our florist was also able to design a great greenery combination for the guest tables during the reception. The only DIY elements were our welcome signs, seating chart, and menus at the reception.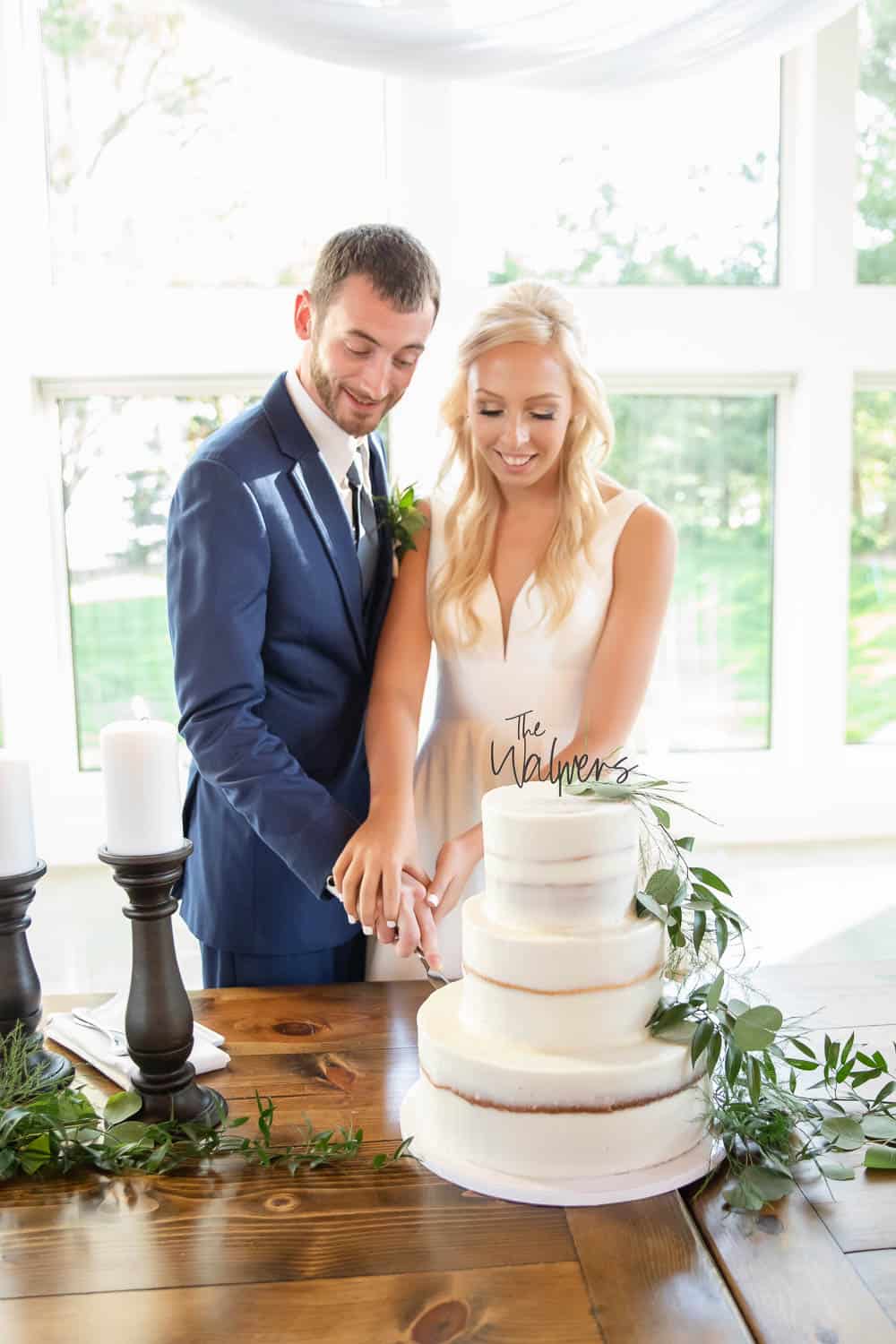 Throughout the process of planning your wedding, what valuable lesson stood out to you as the most important?
I was super busy during the planning process, so I just had to remind myself that at the end of it all – I will still be married to the love of my life. That was all that truly mattered to me.